Sports
Essential sports industry news & intel to start your day.
November 24, 2021
Morning Consult Sports will be off Thursday and Friday for the Thanksgiving holiday. The weekday newsletter will resume Monday. 
Top Stories
Following a Tuesday mediation session, a financial settlement is close in the case brought by the city of St. Louis against the NFL and the Los Angeles Rams over the team's 2016 relocation, according to a source with direct knowledge of the negotiations, and lawyers were reportedly working late last night to inform all NFL owners of the deal. Details of the settlement, which would bring the case to an end before the start date for a trial in January, were not disclosed. (

St. Louis Post-Dispatch

)

Penn State signed head football coach James Franklin to a 10-year contract extension worth a guaranteed $7 million per year, plus annual retention bonuses worth $500,000. The deal includes built-in bonuses, including $350,000 for winning the Big Ten championship game, $400,000 for making the College Football Playoff and $800,000 for winning a national championship. (

ESPN

)

MLB Network President Rob McGlarry, who has been with the network since its launch in 2009, informed staff members via email that he is stepping down next month. McGlarry cited the difficulties of working through the COVID-19 pandemic as a factor in his decision and did not elaborate on his plans going forward. (Sports Business Journal)
Events Calendar (All Times Local)
A MESSAGE FROM MORNING CONSULT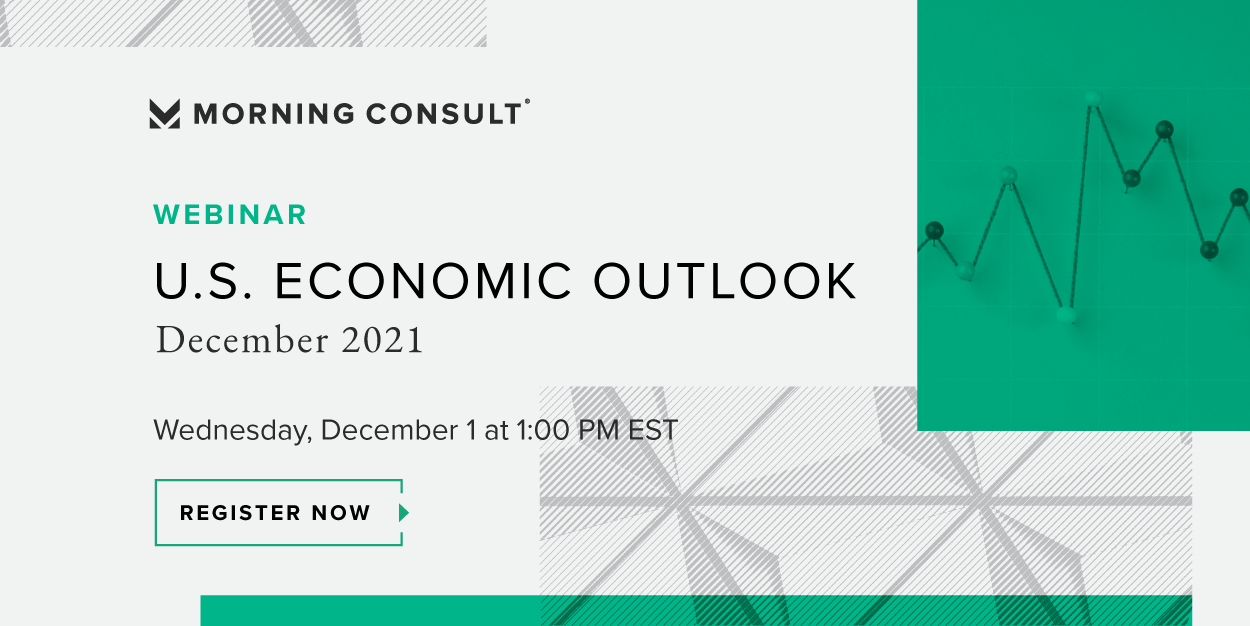 What Else You Need to Know
Cowboy Up: Dallas-Kansas City Skirmish Draws 28.1 Million Viewers
Anthony Crupi, Sportico
According to Nielsen live-plus-same-day data, the Fox broadcast of this weekend's Dallas-Kansas City skirmish averaged 28.1 million viewers, making it the most-watched NFL game of the season thus far. The Chiefs' 19-9 victory unseated the Week 4 Bucs-Pats showdown (26.7 million TV viewers) on NBC, which marked Tom Brady's first appearance in Foxborough since taking leave of New England in March 2020.
Dick Vitale gets emotional during first broadcast since cancer diagnosis
Joseph Staszewski, New York Post
An emotional Dick Vitale was back courtside for his first broadcast since being diagnosed with lymphoma. The 82-year-old Vitale broke down during the open to the college basketball game between No 1. Gonzaga and No. 2 UCLA, won 83-63 by the Bulldogs, Tuesday night on ESPN.
Turner Sports is betting feud between golf stars DeChambeau and Koepka will be Black Friday TV draw
Jabari Young, CNBC
Following a day that families will spend trying to steer clear of politics and avoid fights, Turner Sports is counting on conflict and drama to lure viewers to its Black Friday golf showcase. Turner's network TNT is airing the fifth installment of The Match 5 on Nov. 26, a head-to-head game between PGA Tour golfers Bryson DeChambeau, 28, and Brooks Koepka, 31, who have emerged as heated rivals in the past couple years.
How will CBS, NBC and ESPN divvy up live PGA Tour coverage in 2022?
Adam Woodard, Golfweek
On January 1, 2022, a new nine-year domestic media rights deal takes effect for the PGA Tour that will feature a change to PGA Tour Live and how the FedEx Cup Playoffs are televised each year. 
Bally's Chair: RSNs Could Shift to Streaming Model
Owen Poindexter, Front Office Sports
While regional sports networks face an uncertain future due to cord-cutting, Bally's chair Soo Kim said he sees ample present and future value in them. Sinclair's plan to bundle its RSNs into a streaming service would be an attractive proposition for Bally's because it would allow the company to integrate watching and gaming into a single screen.
NFL seeking over $1 billion from insurers in concussion litigation coverage
Daniel Kaplan, The Athletic
Since 2012, the NFL has litigated against a group of insurers to cover the concussion settlement and related litigation. Through all that time, and roughly 800 filings, it's been unclear how much the NFL is seeking. Until now. In a court filing this month, the insurers revealed the NFL wants 10 figures from its carriers.
NFL Stadiums Are Looking More Like Branded Theme Parks
Jason Notte, Adweek
Hollywood Park is just the latest example of how National Football League franchises are using mixed use development to lure fans, sponsors and even people who may never watch a down of football.
RJ Barrett Files Trademarks for "Made Different" Clothing Line
Shlomo Sprung, Boardroom
Attempting to capitalize on his success and popularity in New York City, Knicks guard RJ Barrett filed for a couple of trademarks last month that would indicate the formation of a clothing line, per trademark attorney Josh Gerben of Gerben Intellectual Property. The Duke product filed for two trademarks as RJ BARRETT GROUP, LLC, a company organized in Florida.
Michael Jordan, Giannis Antetokounmpo lift luxury watch start-up WatchBox to valuation nearing $1 billion
Jabari Young, CNBC
WatchBox said on Tuesday that it raised $165 million in its latest financing round. Joining Michael Jordan were Milwaukee Bucks star and reigning championship MVP Giannis Antetokounmpo, Bucks owner Marc Lasry, Phoenix Suns stars Chris Paul and Devin Booker, and Wall Street investor Bill Ackman, among others.
MLB, union move tender deadline amid lockout uncertainty
The Associated Press
Major League Baseball and the players' union have agreed to move the upcoming deadline for teams to offer contracts to certain players in order to keep them out of potential limbo in the event of a work stoppage next month. The tender deadline was moved from Dec. 2 to Nov. 30 at 8 p.m. 
MLB's Looming Lockout, Tax Hike Primes Market for Free-Agent Frenzy
Michael McCann and Robert Raiola, Sportico
Star MLB players have two reasons to negotiate a new contract over the next couple of weeks: the twin threats of a lockout and a federal income tax hike. The current CBA will expire on Dec. 1, and unless MLB and the MLBPA reach a new deal, the league is expected to lock out players the following day.
Mediation set for Blackhawks, former player in assault case
Stephen Whyno, The Associated Press
The former player who sued the Chicago Blackhawks alleging the team did nothing when he raised allegations of sexual assault against an assistant coach in 2010 has agreed to mediation in hopes of settling the case. Kyle Beach's attorney, Susan Loggans, confirmed the development Tuesday.
NHL's Olympic participation facing new concerns and hurdles
Pierre LeBrun, The Athletic
The fact that so many Olympic-bound NHL players will be flying directly from the All-Star weekend in Las Vegas from Feb. 4-5 to Beijing for the Games has some concerned about the potential for COVID-19 cases landing in China. This is why, according to sources, the NHL Players' Association has been pushing for tighter protocols for players at All-Star weekend in Vegas to avoid that as much as possible.
Capital One named Rose Bowl presenting sponsor
John Ourand, Sports Business Journal
Disney Advertising Sales signed Capital One Venture X as the presenting sponsor for the Rose Bowl, which will be played on New Year's Day. Capital One first bought a presenting sponsorship for the game last year, when it was held in Dallas' AT&T Stadium due to COVID and hosted one of the College Football Playoff semifinals.
Unbeaten Cincinnati joins Georgia, Ohio State and Alabama in CFP's coveted top four as Oregon slips
Mark Schlabach, ESPN
For the first time in the eight-year history of the College Football Playoff, a team from a Group of 5 conference has cracked the top four in the selection committee's rankings, which would assure it a spot in one of the two semifinals games on New Year's Eve.
Liberty's Hugh Freeze secures new deal, will average more than $4 million annually, sources say
Chris Low, ESPN
Liberty has reached a new deal with Hugh Freeze that will make him one of the highest-paid non-Power 5 coaches in college football, sources told ESPN on Tuesday night. Sources told ESPN that Freeze's total financial package would average more than $4 million annually over the length of the contract and run through the 2028 season.
Penn benefactor pulling donations because of men's basketball national anthem protests
Mike Jensen, The Philadelphia Inquirer
The decision by most of Penn's men's basketball players to sit during the national anthem before games has ignited debate, gathering both passionate support and vehement opposition.
UCF to hike season ticket prices, citing need to stay competitive in Big 12
Fox 35 Orlando
The University of Central Florida on Tuesday announced a hike in the cost of season tickets.  UCF says the current revenue that the school makes from ticket sales and per-seat donations rank at the bottom of the Big 12.  UCF's 2021 season tickets would be the least expensive in the Big 12.
Biennial World Cup could cost leagues 8 billion euros per season, study says
Fernando Kallas, Reuters
A FIFA proposal for a World Cup every two years and changes to the Club World Cup could cost the big domestic soccer leagues and UEFA around 8 billion euros ($9 billion) per season in lost TV rights and match day and commercial agreements, according to a report commissioned by the leagues. 
LA Galaxy GM Dennis te Kloese finalizing deal to join Feyenoord: Source
Paul Tenorio et al., The Athletic
LA Galaxy general manager Dennis te Kloese is close to returning home. The 47-year-old is traveling to Holland this weekend to meet with Feyenoord and finalize details on a contract to be the club's GM, a source told The Athletic. Te Kloese has been Galaxy GM since December 2018.
Richard Petty Motorsports inks multi-year deal with new sponsor
Kelly Crandall, RACER
Richard Petty Motorsports has picked up a significant backing for the No. 43 Chevrolet with FOCUSfactor signing on as a 26-race primary sponsor. FOCUSfactor will make its first appearance on the car for the Busch Light Clash at the L.A. Coliseum in early February, followed by the season-opening Daytona 500.
New renderings revealed of downtown layout for '23 Detroit GP
Marshall Pruett, RACER
Additional renderings of the new downtown layout for 2023's Chevrolet Detroit Grand Prix presented by Lear depicts the 1.7-mile, 10-turn street circuit that circulates in front of General Motors' global headquarters by using Jefferson Avenue, Bates Street, Atwater Street, St. Antoine, Franklin Street and Rivard.
WTA Stands Alone in Peng Shuai China Standoff as Olympics Near
Emily Caron and Asli Pelit, Sportico
None of the upcoming Beijing Olympics sponsors contacted by Sportico, including Airbnb, Bridgestone, Coca-Cola, Procter & Gamble, Toyota and Visa, responded to requests for comment on the muddy situation surrounding Peng. Peng's own sponsors, including Adidas, have yet to release any statements since her allegations.
Enthusiast Gaming pays $45M for League of Legends fan community U.GG
VentureBeat
Enthusiast Gaming is paying $45 million to acquire the League of Legends fan community U.GG. Toronto-based Enthusiast Gaming, publicly traded on Nasdaq, has acquired Outplayed, the owner of U.GG, which is one of the largest League of Legends fan communities in the world. 
North Carolina Governor signs $5m Esports Industry Grant Fund
Ivan Šimić, Esports Insider
Esports entertainment holding company Subnation Media and the Greater Raleigh Convention and Visitors Bureau have announced that Roy Cooper, the Governor of North Carolina, has signed a new State Legislature budget. 
Opinions, Editorials, Perspectives and Research
This email was sent by: Morning Consult
729 15th St. NW Washington, DC, 20005, US