Sports
Essential sports industry news & intel to start your day.
February 7, 2023
Potential Flag on the Field
A similar number of Americans said they expect to watch Super Bowl LVII compared with last year's championship game, according to a new Morning Consult survey. Still, there's a potential red flag for key stakeholders, including the NFL and broadcaster Fox. Read on to find out more: Younger Americans' Interest in the Super Bowl Is Down From Last Year.
Today's Top News
Phoenix Suns President and Chief Executive Jason Rowley resigned from his roles, team sources said, after some employees accused the NBA executive of verbal abuse, retaliation and intimidation in the workplace in an ESPN story published in December. The resignation reportedly came on the same day the NBA's board of governors approved billionaire Mat Ishbia's majority purchase of the Suns and WNBA's Phoenix Mercury, which previous owner Robert Sarver sold at a $4 billion valuation, with Ishbia set to be introduced as the teams' new majority owner on Wednesday, sources said. (

ESPN

)

Seven-time Super Bowl winner Tom Brady said on FS1's "The Herd" with host Colin Cowherd that he will wait until the fall of 2024 to start as an NFL analyst for Fox Sports' lead broadcast booth. Brady, who announced his retirement from football for a second time last week, reportedly agreed to a 10-year, $375 million deal with Fox in 2022. (

New York Post

)

Fox Corp. has sold out of in-game advertising spots for Super Bowl LVII, said Mark Evans, Fox Sports' head of advertising sales, but the media network continues to sell for the pregame and a possible overtime. Fox is said to have sold some 30-second commercial spots for more than a record $7 million, while most brands have purchased commercials for over $6 million on average. (Bloomberg)
A MESSAGE FROM MORNING CONSULT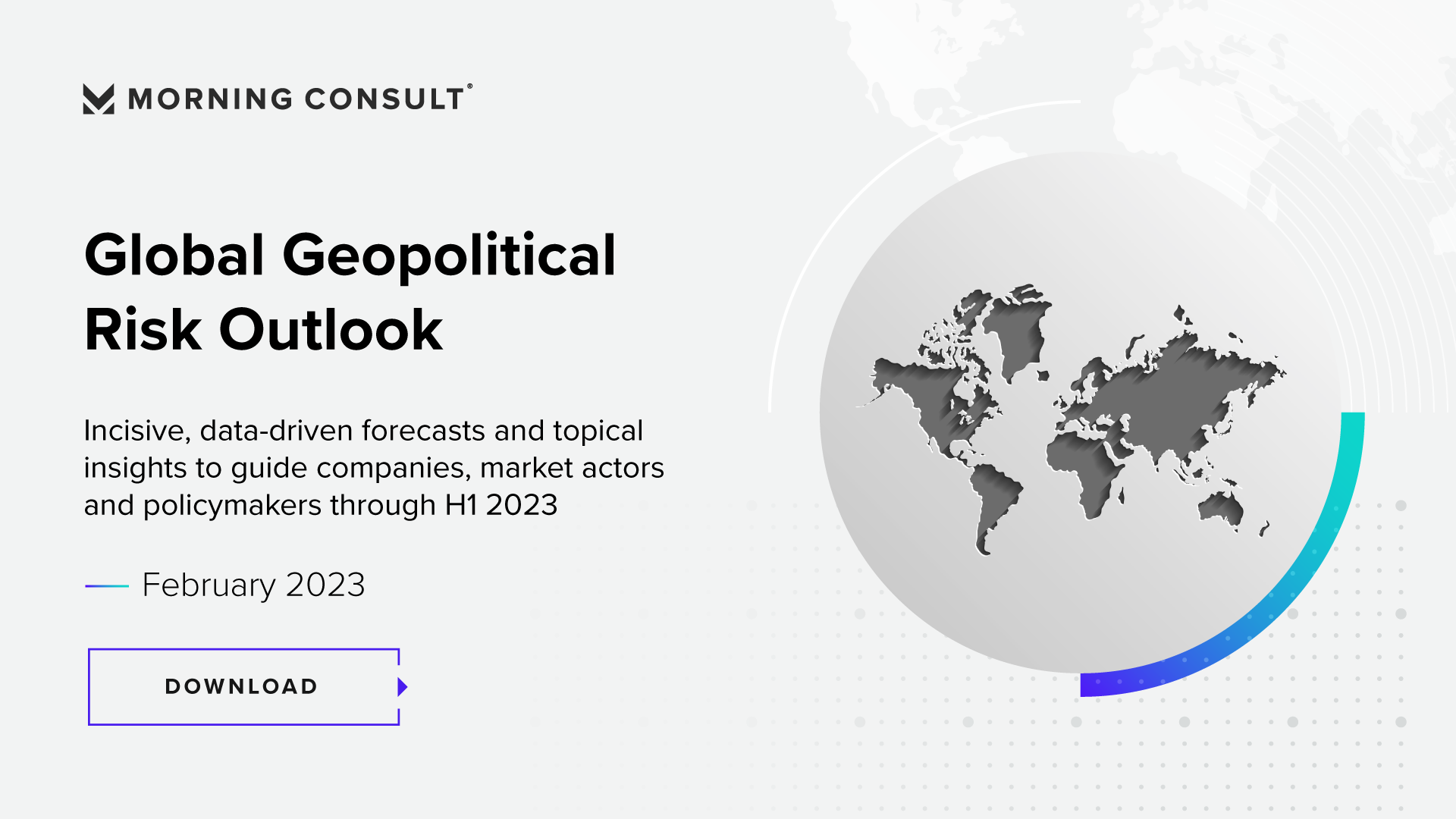 What Else You Need to Know
How Greg Olsen and Kevin Burkhardt are preparing for their Super Bowl stage
Richard Deitsch, The Athletic 
"If I change (my approach), at least for me personally, then I'm an idiot," Burkhardt says of preparing for the Super Bowl.
Fox execs prepare for record-setting viewership
John Ourand, Sports Business Journal 
If trends during the NFL playoffs hold, this year's Super Bowl will break viewership records, Fox Sports EVP and Head of Strategy and Analytics Mike Mulvihill said. Mulvihill predicts Super Bowl LVII will attract 115 million viewers, which would beat Super Bowl XLIX in 2015, when 114.4 million viewers watched the Patriots beat the Seahawks.
There's A Reason Sports Broadcasts Suddenly Look Like Video Games
Jacob Feldman, Sportico 
Within the last two years, a shallow depth-of-field camera became endemic on NFL playing surfaces for the video game-like blurring effect it offered; skycam operators began swiveling the perspective on kickoffs hoping to capture magic worthy of Madden; and clips regularly went viral online for appearing like cutscenes.
Super Bowl Opening Night brings back eclectic style after hiatus
Amy Tennery, Reuters
The annual media spectacle regularly draws thousands of rabid fans and a packed house of reporters, but had been forced to go on hiatus from 2021-22 over COVID-19 concerns, with players meeting with members of the media via Zoom instead.
Survey: Record 50.4 million adults to bet $16B on Super Bowl
David Purdum, ESPN
The number of expected Super Bowl bettors is up 61% from last year's survey and is equivalent to how many adults in the U.S. participate in jogging or running. Kansas, Ohio, Maryland and Massachusetts have launched online sports betting since the last Super Bowl.
Booming NFL Looks Ahead With 'Healthy Paranoia' After Media Deals
Eben Novy-Williams, Sportico 
The NFL will finish this season with eight more years of labor peace, $130 billion in new media deals and soaring valuations. So what's next for the world's richest sports league?
NFL's International Push Seeds Its Global Ambitions
Eric Jackson, Sportico 
The IHMA program, the latest ploy in the NFL's international takeover, gives teams access to international areas for marketing, fan engagement and commercialization. 
Chris Smith, Sports Business Journal
For three decades, the Super Bowl has turned its halftime into showtime. A new partner in Apple Music will take the performance beyond the game itself.
Super Bowl parties offer major celebrities, gourmet food and experiences — plenty to brag about to friends!
Terry Lefton, Sports Business Journal
Event planners in the host city wrestle with this year after year, wondering what makes a great party. To some extent, those last days before the game itself have become more competitive than action on the field; Saturday night in particular is a Super Bowl of hospitality.
Philadelphia Eagles address the city's devastating gun violence in poetic new ad
Tim Nudd, Ad Age
In a celebratory week, the team is making a sobering statement via the agency The Perception.
Alicia Silverstone Returns to Iconic 'Clueless' Role for a Super Bowl Ad: 'Couldn't Be More Perfect'
Aarohi Sheth, The Wrap
You're not totally bugging! The 30-second ad will air during the first quarter of the game Sunday. 
'Popeyes Meme Kid' Dieunerst Collin Stars in Super Bowl Ad to Announce Free Fries at Popeyes
Glenn Garner, People
"You might know me, I used to be that meme kid," says Dieunerst Collin in Popeyes' new Super Bowl commercial, which airs 10 years after he first went viral at the fried chicken chain.
Looking for an Edge, and Some Fun, Bettors Favor Super Bowl Props
David Hill, The New York Times
Bets on specific outcomes, like the length of the national anthem, are expected to account for half of the $7 billion wagered on the Super Bowl in the United States.
Sean Payton brings old-school style to Denver in his return
Arnie Stapleton, The Associated Press 
Sean Payton is bringing an old-school style sown by his mentor Bill Parcells and steeped in discipline and accountability as he takes over as the Denver Broncos' new head coach.
Before Jalen Hurts Was a Super Bowl Quarterback, He Was a Powerlifter
Andrew Beaton, The Wall Street Journal 
The Eagles quarterback developed his lower body strength as a lifter in high school—and that has helped him carry Philadelphia to a Super Bowl. 
7-time Pro Bowl WR A.J. Green retires after 12-year NFL career
Tyler Greenawalt, Yahoo Sports
He made the Pro Bowl in each of the first seven years of his career with the Cincinnati Bengals after Green was drafted fourth overall in 2011. Green played 10 years for the Bengals before he signed with and played for the Arizona Cardinals during the past two seasons.
Irving trade official as Mavs essentially start season over
Schuyler Dixon, The Associated Press 
Luka Doncic has his co-star, and the Dallas Mavericks are set for their season essentially to start over after trading for Kyrie Irving. The blockbuster deal with Brooklyn sending the mercurial Irving to the Mavericks became official Monday, two days before what figures to be his Dallas debut at the Los Angeles Clippers.
Ticket demand, anticipation grows as LeBron nears Kareem
Tim Reynolds, The Associated Press 
Courtside seats 166 and 167 at the arena where the Los Angeles Lakers play their home games are pretty much as good as it gets. The people occupying those chairs when LeBron James breaks Kareem Abdul-Jabbar's NBA scoring record will have an up-close view, with their feet on the very hardwood where the history-making shot happens.
LeBron James Collectibles Receive Bump Due to Points Chase, But Is It Sustainable?
Darren Rovell, Action Network 
Over the last 60 days, the average James graded card is up 14%, according to Sports Card Investor's Market Movers.
Sides extend early opt-out date for NBA CBA
Adrian Wojnarowski, ESPN
As discussions on a new labor agreement continue, the NBA and National Basketball Players Association have extended an early opt-out deadline of Wednesday, allowing the league and union to continue negotiations on a new long-term collective bargaining deal, the league announced on Monday.
How the Diamondbacks landed on Avnet as jersey patch sponsor
Erik Bacharach, Sports Business Journal
In addition to the tech company's "A" and name being featured on the sleeve of Diamondbacks' jerseys beginning this spring, the multiyear agreement also includes ballpark signage, a community partnership element, and presenting sponsorship of the club's annual community fundraiser and its 50/50 raffle at each home game.
Jesse Marsch fired by Leeds after nearly a year in charge
Steve Douglas, The Associated Press 
Jesse Marsch didn't get the chance to save Leeds from relegation again. The American coach was fired on Monday after nearly a year in charge of the English team, which looks set to be battling against relegation for the second straight season in the Premier League.
LIV Says PGA Bid to Add Saudi Fund to Antitrust Fight 'Improper'
Malathi Nayak, Bloomberg 
Saudi Arabia-backed LIV Golf claims PGA Tour Inc. has an "improper motive" for seeking to drag the kingdom's sovereign wealth fund into an antitrust court fight: delaying a trial set for early next year. Late Monday, LIV asked a federal judge in California to deny PGA's request in late January to expand the clash to include the fund and its top official.
PGA Tour Reboots Website as Golf Seeks Wider Fan Base
Megan Graham, The Wall Street Journal 
A new website is part of a digital overhaul for the golf tournament organizer.
Opinions, Perspectives and Research
This email was sent by: Morning Consult
729 15th St. NW Washington, DC, 20005, US