Dean Heller Joins Republican Opposition to Senate Health Care Plan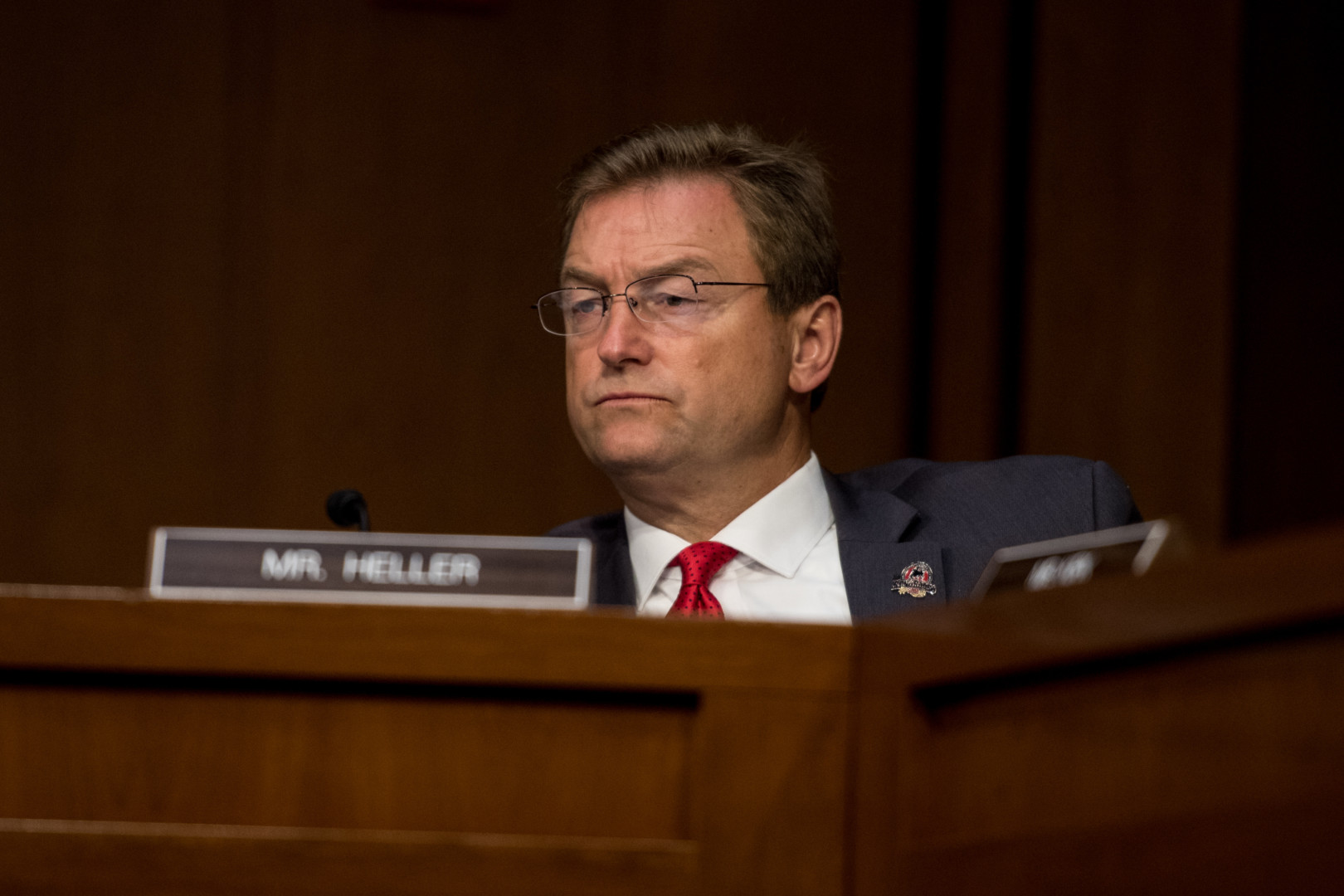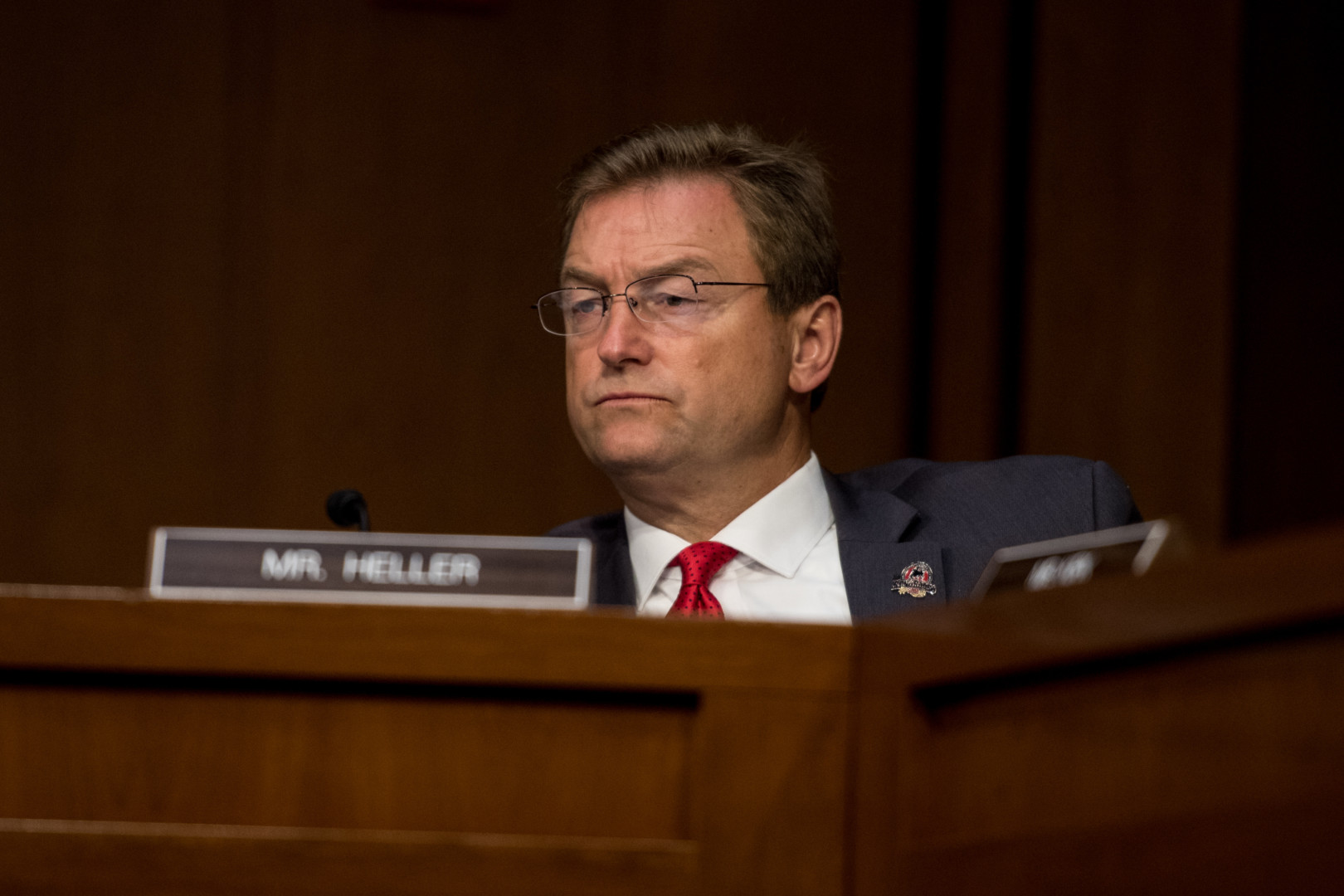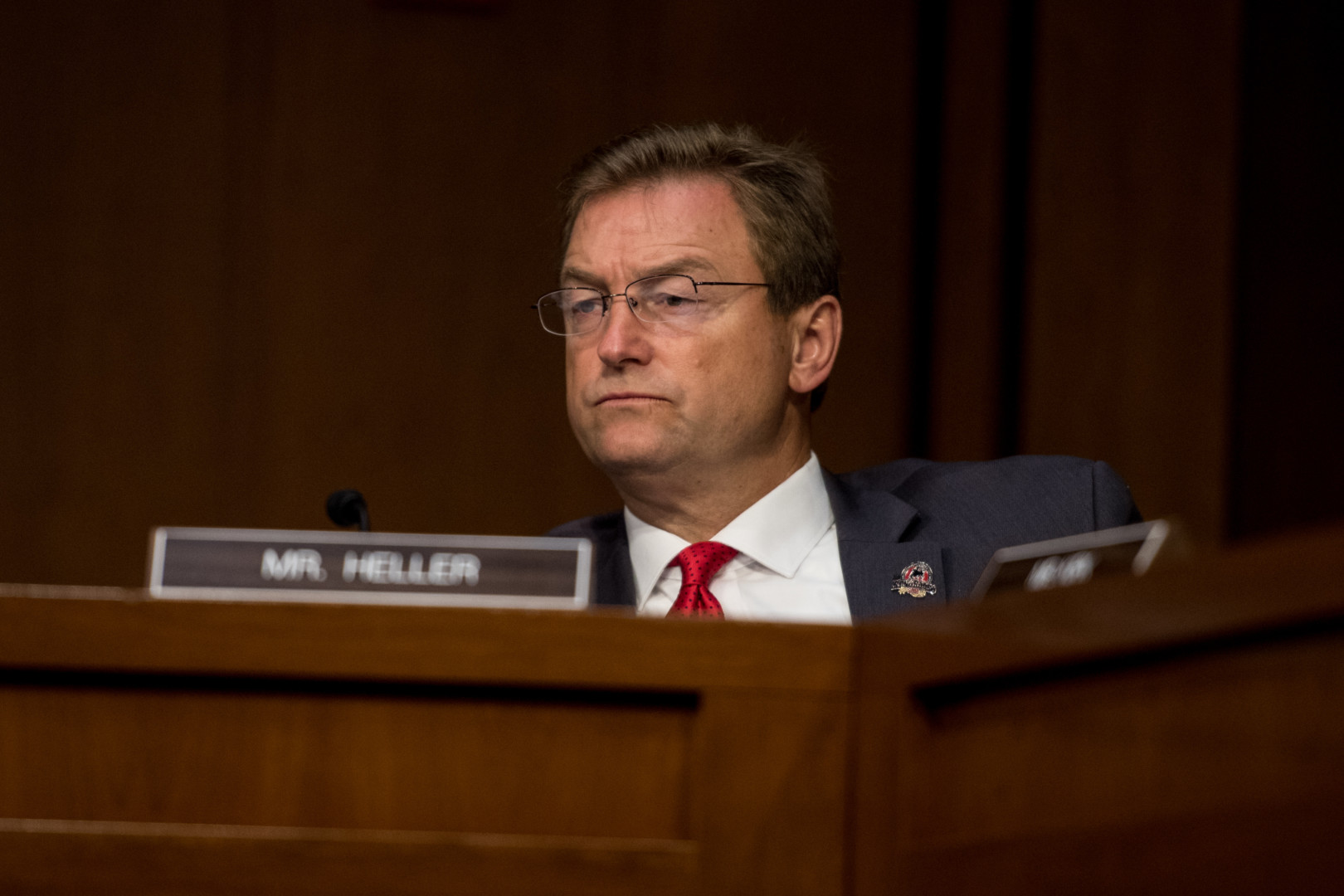 Sen. Dean Heller (R-Nev.) on Friday said he could not support a health care plan backed by Senate Republican leaders as written, citing the proposed elimination of the Affordable Care Act's Medicaid expansion component.
Standing at a press conference alongside Nevada Gov. Brian Sandoval, a fellow Republican, he said, "At the end of the day, it's about Medicaid expansion."
"I cannot support a bill that takes insurance away from tens of millions of Americans and hundreds of thousands of Nevadans," he said.
Heller is the first Republican senator to rule out supporting the bill over its spending constraints to Medicaid. His home state has taken advantage of federal funds to expand its Medicaid rolls: As of March, more than 630,000 Nevadans had enrolled for Medicaid coverage, almost double the number of enrollees who signed up in the state before Obamacare, according to data compiled by the Kaiser Family Foundation.
Nevada is one of 31 states and the District of Columbia that opted to expand their Medicaid programs.
Obamacare's Medicaid expansion, which under the Senate bill would be phased out by 2024, is one of the 2010 law's most popular provisions. Forty-six percent of registered voters in a Morning Consult poll conducted last month said congressional Republicans should leave the Medicaid expansion alone in their efforts to overhaul the nation's health care system.
In addition to eliminating additional spending for expansion states, the Senate bill would also end the program as an open-ended entitlement program. States could choose to have their federal Medicaid funding capped on either a per capita basis or through block grants. The annual growth rate of state Medicaid funds would grow at the pace of the consumer price index for all goods, a slower rate than in the House measure, which sets it at the consumer price index for medical services. 
Heller said he is also wary of the Senate legislation because it does not include spending to address the nation's opioid epidemic, and because it would allow states to opt out of Obamacare's Essential Health Benefits requirement, which requires health plans to cover hospitalizations, substance abuse treatment and other basic health care services.
Several GOP senators pressed Senate leaders, unsuccessfully, to include additional funding for addiction treatment to compensate for the spending cuts to Medicaid.
Heller is not alone in withholding his support. On Thursday, soon after Senate leaders released their bill, four conservative Republicans – Ted Cruz of Texas, Ron Johnson of Wisconsin, Mike Lee of Utah and Rand Paul of Kentucky – said they would not vote for the legislation as is, saying it does not go far enough to repeal President Barack Obama's signature health care law. The quartet said they want to deal with Senate leaders to resolve those issues.
"Leadership knows how I feel and what I need," Heller said, but another question is whether leadership will need him. If Vice President Mike Pence is called in to cast the 51st vote in favor of the Senate bill, GOP leaders could lose only one vote. Heller, one of the few Republican senators viewed as vulnerable to a tough re-election challenge next year, is a possible prospect to be that guy.
Heller's comments that the bill "takes insurance away from tens of millions of Americans" could cause a political headache for Republicans in other competitive races, including those of House Republicans who have voted for their chamber's bill and are considering U.S. Senate bids. Ben Ray, a senior communications adviser for the Democratic Senatorial Campaign Committee, said in a post on Twitter that Heller's video footage from Friday's press conference is "already clipped and saved."