Will Evangelical Support Seal a Moore Victory in December?
Democrats acknowledge it's an uphill fight against the Republican nominee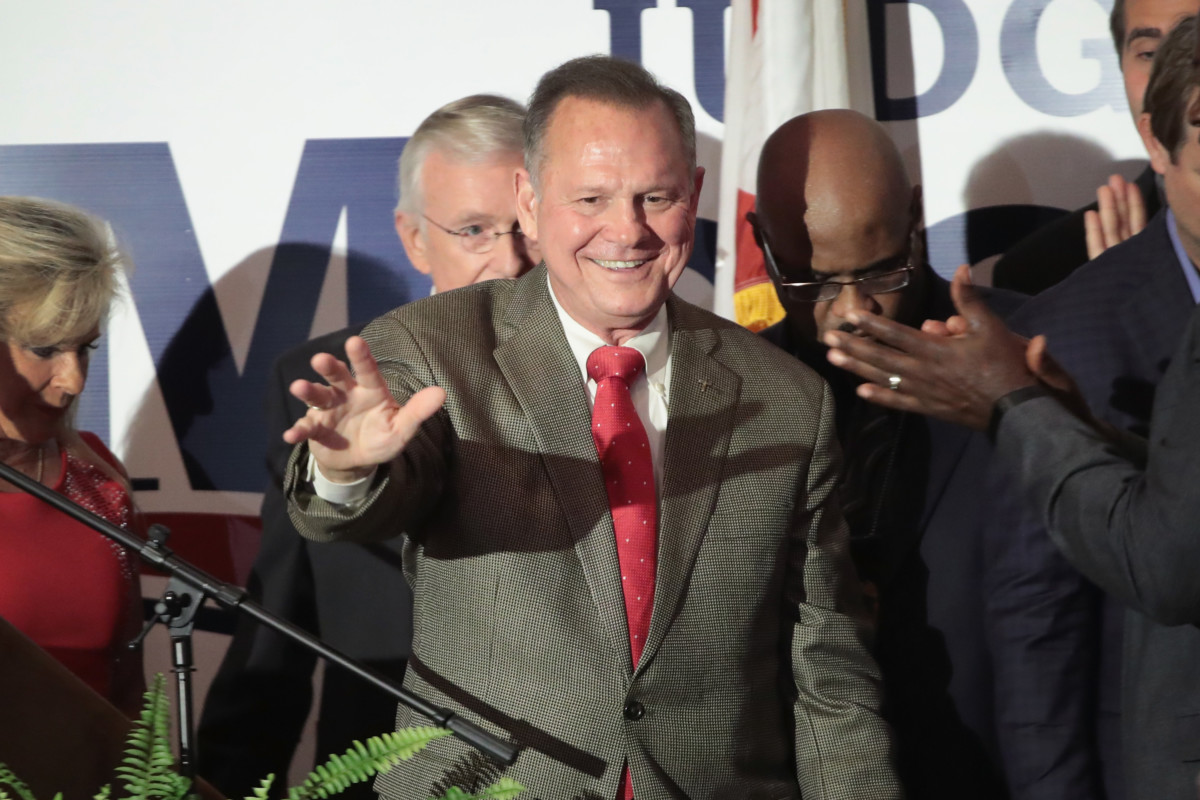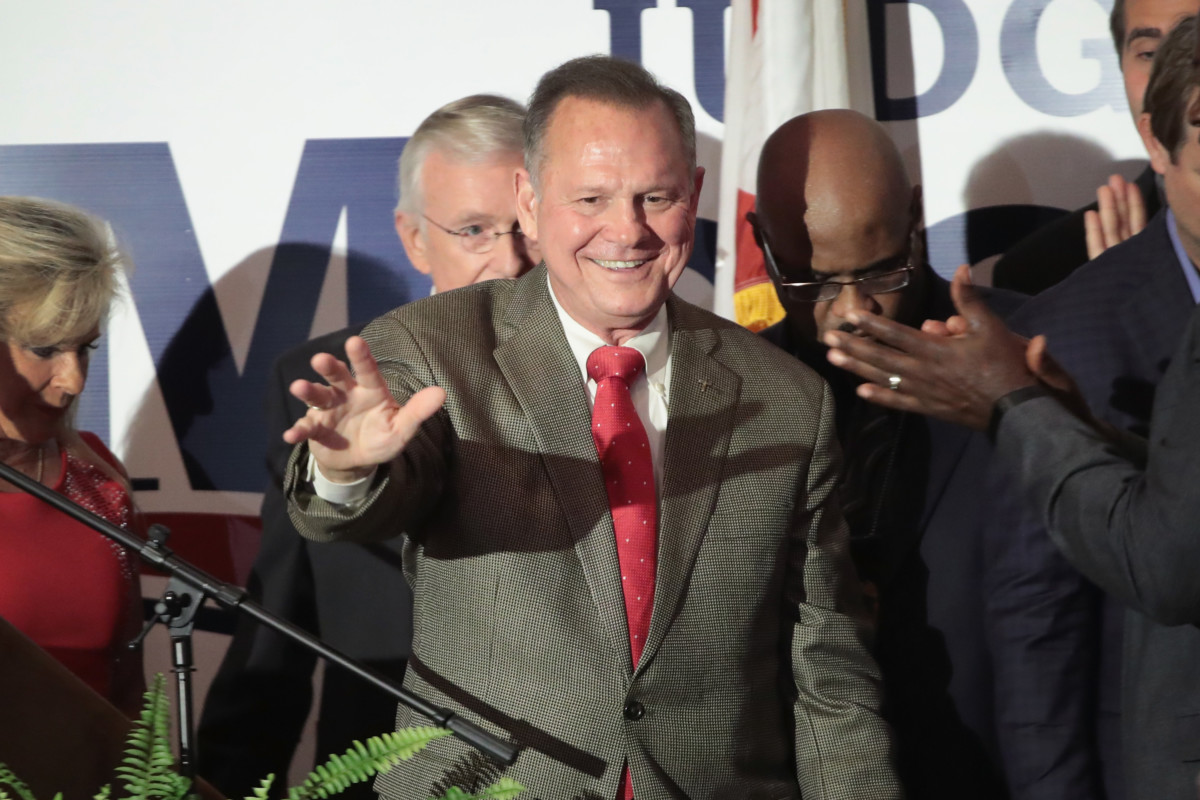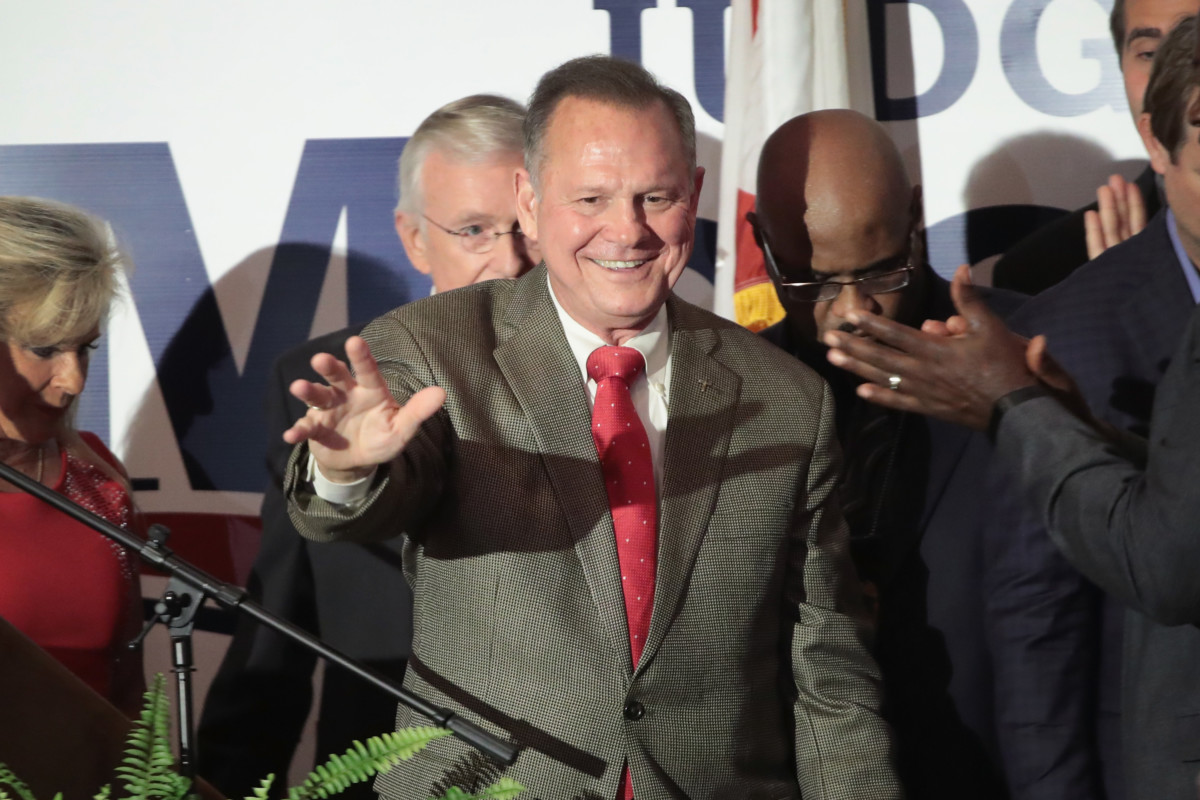 When Eva Kendrick looks at the state of Alabama from her perch in what she calls the "very progressive part of Birmingham," she sees people "energized" about the idea of defeating former state Supreme Court Chief Justice Roy Moore in a December special election.
"Alabama, as many other states are, is experiencing a civic awakening," Kendrick, who serves as state director for Human Rights Campaign, said in a Wednesday phone interview. "People are paying much more attention to electoral preferences."
For example, on the same day as the state's GOP primary runoff earlier this week, Birmingham's city council passed a non-discrimination ordinance that included sexual orientation and gender identity.
She said she hopes voters study Moore before going to the polls on Dec. 12, and that they see "he has not and will not change."
But for some of Moore's supporters, that's exactly what they like about him.
"With his record and people looking at what he's done, people felt like he is going to be a promise-keeper in D.C.," said Brent Keilen, the Washington-based director of FRC Action, the political arm of the Family Research Council.
"He wasn't afraid and he wasn't going to back down," Keilen, whose group endorsed Moore a week before the Sept. 26 runoff against Sen. Luther Strange, said in an interview Wednesday. "At a time like this, that meant a lot to people there."
Moore became a villain in the eyes of many LGBT people and activists like Kendrick after he ordered Alabama probate judges to reject federal orders to deny marriage licenses to gay couples in 2015, even though the U.S. Supreme Court had ruled in favor of gay marriage. He was eventually suspended, but did not leave the state Supreme Court until he launched his Senate campaign this April.
Moore's campaign did not respond to a request for comment for this story.
The evangelical Family Research Council and the pro-LGBT Human Rights Campaign find themselves facing off in Alabama as voters consider whether to keep Attorney General Jeff Sessions' former Senate seat in GOP hands or return it to the party Sessions took it from with his 1996 campaign.
But in a state as red as Alabama, Moore's side appears to have the clear advantage. President Donald Trump won the state 62 percent to 34 percent on Election Day in November – a margin almost identical to Republican Sen. Richard Shelby's victory over his Democratic rival that same day.
After securing the Republican nomination by beating Strange, who had the backing of both Trump and Senate Majority Leader Mitch McConnell (R-Ky.), Moore will now face Democratic nominee Doug Jones, a former U.S. attorney.
Wayne King, deputy chief of staff to Rep. Mark Meadows (R-N.C.) and the former vice chairman of the North Carolina Republican Party, went to Alabama to help the Moore campaign soon after his boss, who chairs the House Freedom Caucus, endorsed him on Sept. 6.
It was unbelievable the organizational structure they put together there with the evangelical community.
Wayne King, deputy chief of staff to Rep. Mark Meadows (R-N.C.)
"It was unbelievable the organizational structure they put together there with the evangelical community," King said in a phone interview Thursday, noting that he traveled around the state with Moore during the final week of the primary campaign. "They went church by church and pastor by pastor and started organizing churches and finding faith leaders in the churches."
Joe Trippi, a strategist working for the Jones campaign, said he likes the Democratic nominee's contrast with Moore, but he also acknowledged the tough road ahead. He described Moore as having an "ideological agenda," and Jones as a centrist who was confirmed as a U.S. attorney by a Republican Senate.
"We have to get moderate and centrist Republicans who are really put off by Roy Moore," Trippi said in a phone interview Thursday. "We need some of those not to stay home on Election Day and take a look at Doug Jones."
HRC began laying the groundwork against Moore immediately after the initial Aug. 15 primary by criticizing the two remaining GOP candidates. But the group's messaging was essentially, "Roy Moore is a worse choice," Kendrick said.
Now, the message is "No Moore," which Kendrick said is appearing on the group's T-shirts and yard signs, part of an effort to mobilize Democrats and moderate Republicans ahead of the general election.
"What we have a responsibility to do now is to continue to educate voters in Alabama about who Roy Moore is," she said. "Roy Moore is a bigot and has used his office to rip rights and freedoms away from LGBT people."