CORONAVIRUS TREND TRACKER
Most Americans Are Wearing Masks. Those Who Don't Are Far More Likely to Be Socializing in Public Places.
Plus: Trump supporters are increasingly likely to say masks aren't effective at containing the spread of coronavirus
Despite early conflicting signals about the efficacy of mask usage, most Americans have quickly adopted the practice amid the coronavirus outbreak. A recent poll, conducted May 26 through 29, finds 65 percent of U.S. adults "always" wear masks when going to public places where they might interact with people, and another 19 percent do so at least "sometimes." A separate poll, conducted May 29 through June 1, finds that 76 percent believe that masks are effective at preventing the spread of the coronavirus. 
But beneath those topline findings, the polling also indicates that a growing share of Americans, particularly concentrated on the political right, are beginning to question the efficacy of mask use, and are forgoing wearing masks as they begin to re-enter public spaces. 
Among Americans who "always" or "sometimes" wear masks in public, just 24 percent are currently comfortable socializing in public places. That level of comfort is much higher (54 percent) among non-mask wearers, or those who say they "rarely" or "never" wear masks in public. A majority of non-mask wearers also say they're comfortable going out to eat (57 percent) and returning to their normal routine (58 percent).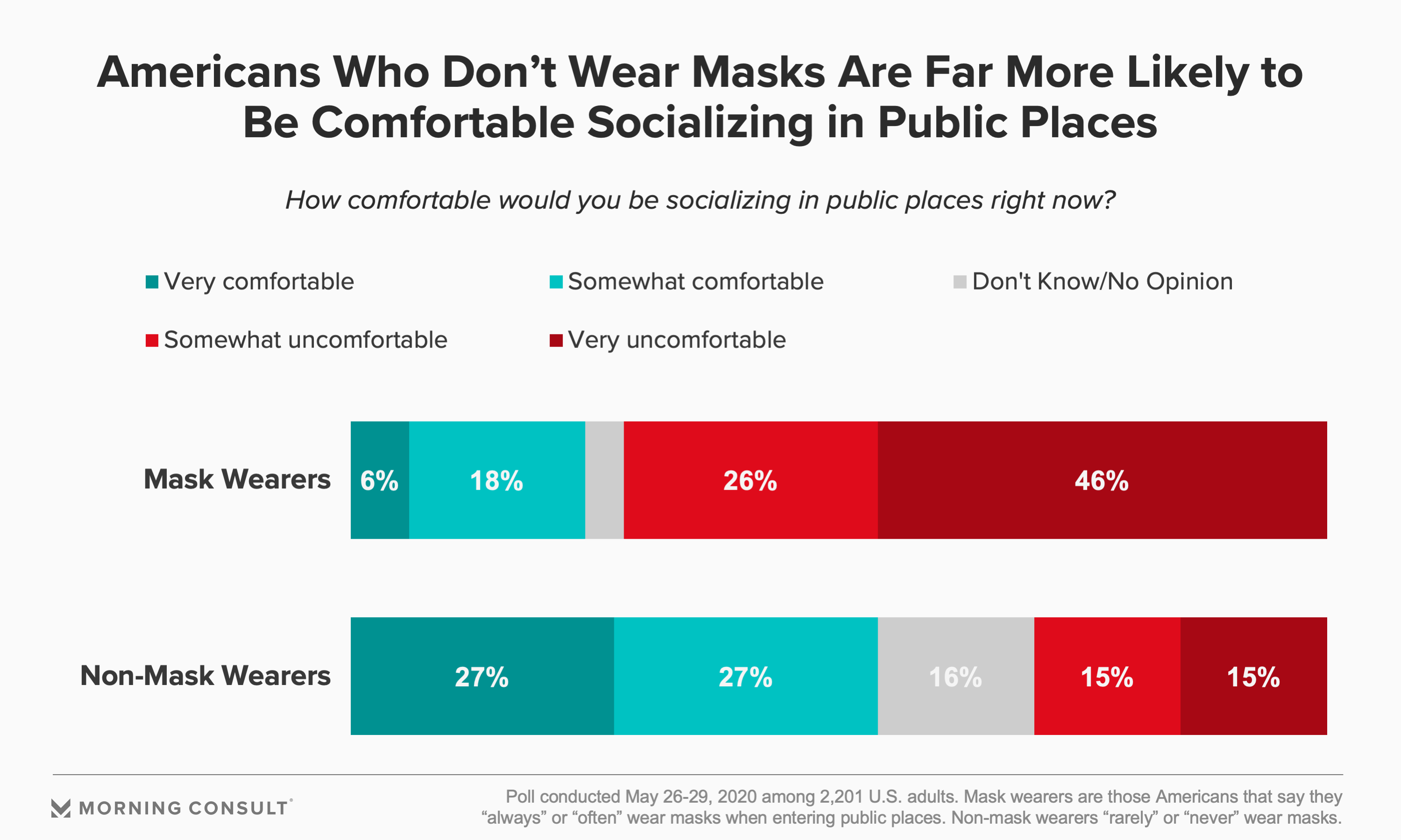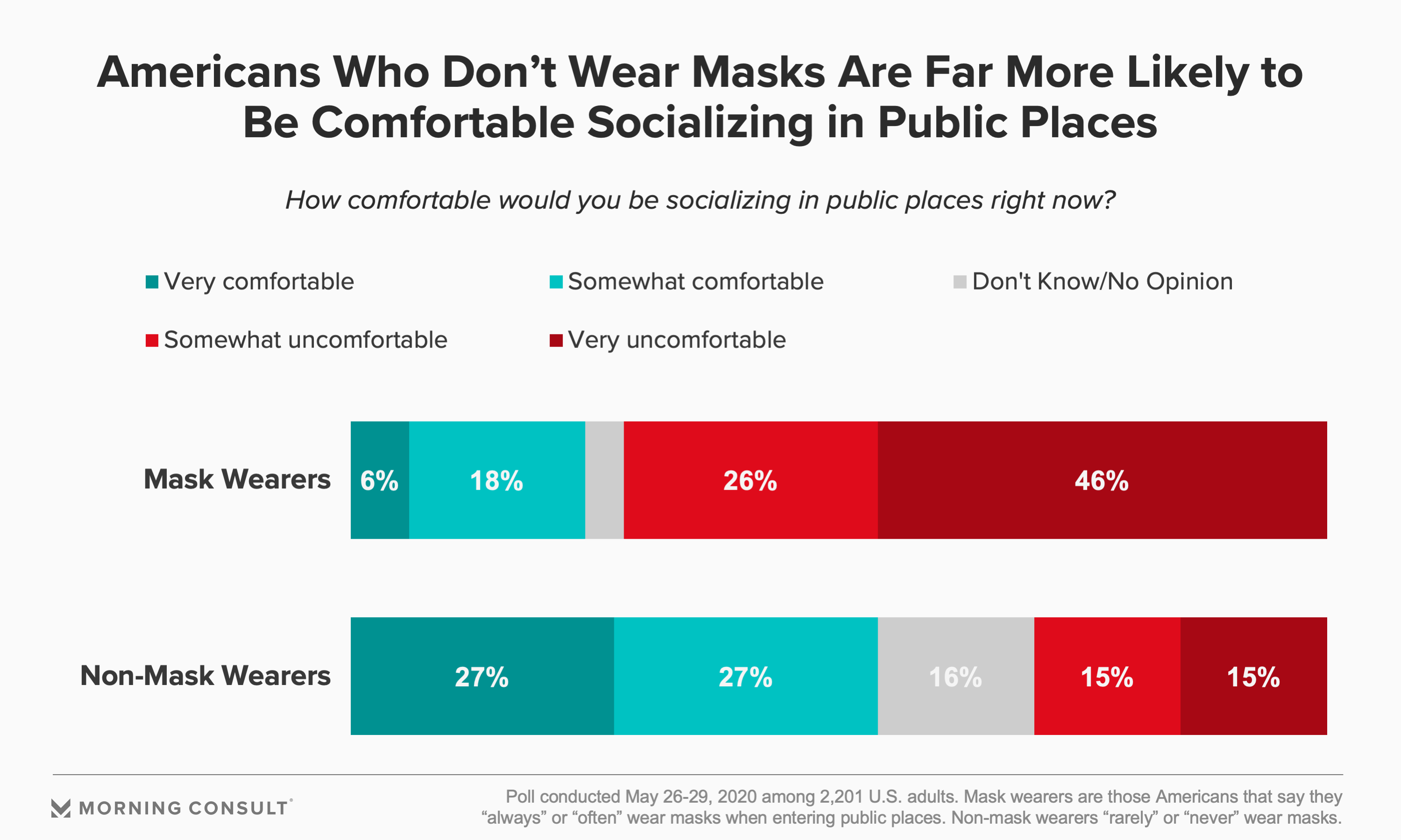 The polling also finds that non-mask wearers comfort levels are directly translating to their behavior. Forty-five percent of non-mask wearers say they are currently continuing to socialize in public places – three times the share of mask wearers (15 percent). 
A separate survey finds that how an American views President Donald Trump is increasingly correlated with how effective they believe masks are in preventing the spread of coronavirus, a trend that did not exist when Morning Consult first began tracking. That emerging trend has been primarily driven by eroding confidence in mask efficacy among Trump's base. 
Sixty-two percent of adults who strongly approve of Trump's job performance say that masks are effective at preventing the spread of coronavirus, and 33 percent say they are ineffective. In early April, 84 percent said they were effective, and 12 percent said ineffective. Adults who disapprove of the president have held comparatively stable views on this matter over that timeframe. Despite this recent shift among Trump's more fervent supporters, a strong majority of Americans across the political spectrum continue to believe that masks are effective.
The share of U.S. adults who say that masks are "very" or "somewhat" effective at preventing the spread of coronavirus: