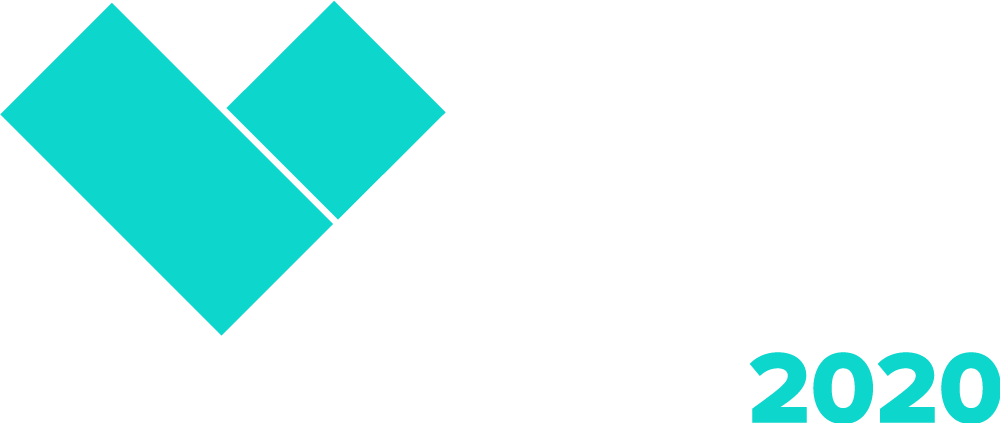 In the fourth edition of Morning Consult's Most Loved Brands, we explore how the COVID-19 pandemic is transforming our relationship with the brands we love. This year's top brands range from companies that have always been there for us to industry disruptors who are meeting this moment, and in doing so, changing the way we live, work, and entertain ourselves.
Share this page
Top 50 Most Loved Brands in America
---
These brands are ranked by their Brand Love Index score, which is based on performance across four metrics: favorability, trust, community impact, and net promoter score. More information on the index is available at the bottom of the page.

Special Report: Gen Z's Most Loved Brands of 2020
COVID-19 has drastically impacted spending behavior, shopping habits and even selection criteria for all consumers – but Generation Z (born 1997-2012), and its decidedly different priorities, sense of purpose, and brand expectations creates unique challenges for today's companies striving for both short-term survival and long-term growth.`
The Biggest Gainers
---
The biggest gainers in Brand Love since the onset of coronavirus speak to the profound shifts that consumers have experienced and the brands that were there for them amid this new reality, whether by delivering connectivity and accessibility, entertainment and inspiration, or self-care.

The Biggest Gainers improved most on their Brand Love Index score between March 1 and the end of July 2020. The full report "What Drives Brand Love" explores brands that have gained most in this era across a range of metrics. Download it below.

Watch Now: The Most Loved Brands Webinar
Morning Consult hosted a webinar to dive deep into this year's Most Loved Brands data and provide actionable insights into what brands can do to improve their relationship with consumers in these trying times. Watch On-Demand Webinar Now.
Download the Report
Special Report: What Drives Brand Love In A Year Like No Other
Download the companion report to this year's rankings to get exclusive insights into what brands can do today to build long-lasting relationships that extend far past the pandemic.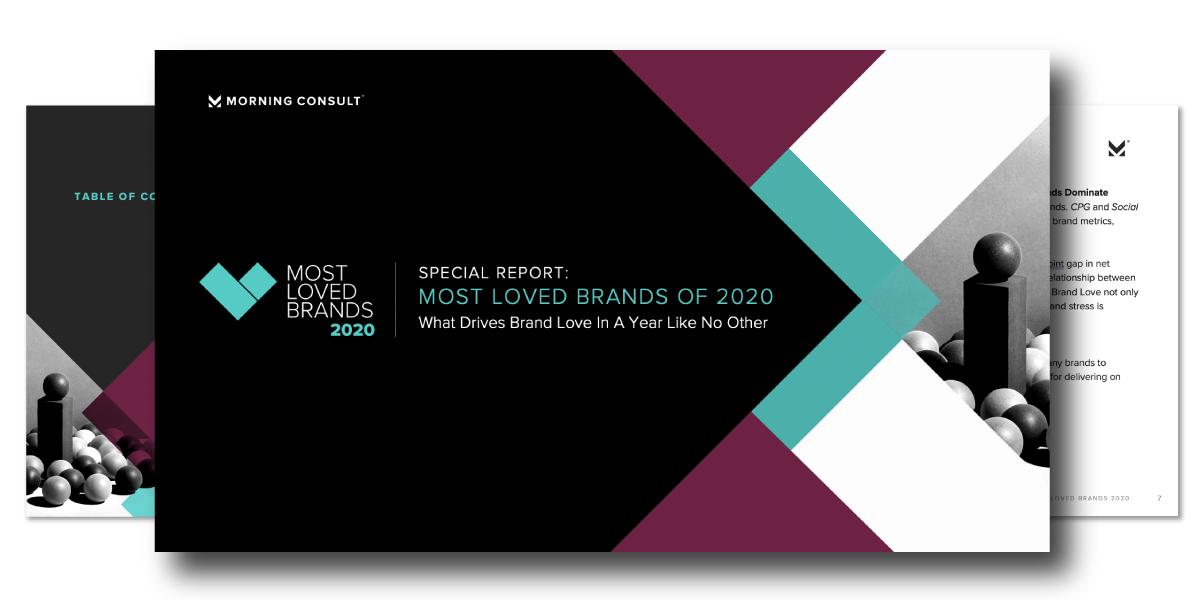 Methodology
---
About the ranking
To determine this year's rankings, Morning Consult analyzed over 150,000 Morning Consult Brand Intelligence interviews with U.S. adults to measure consumer perceptions across four key metrics: favorability, trust, community impact, and Net Promoter Score. 
The final rankings were determined using surveys conducted online among a national sample of adults. Between 3,700 and 8,300 adults rated each of the over 1,900 companies from June through July 2020. The average company was surveyed over 6,000 times. The maximum margin of error for a given brand is plus or minus 3%.
The Brand Love Index Score
The Most Loved Brands Index is based on four metrics, added together for an index score:
Favorability Score: The percentage of consumers with a favorable opinion of the brand.
Trust Score: The percentage of consumers who trust the brand to do the right thing.

Community Impact Score: The percentage of consumers who say the brand has a positive impact on their local community.
Net Promoter Score: Consumers are asked on a scale of 1-10 how likely they would be to promote a given brand. NPS is determined by subtracting the percentage who say 0-6 from the percentage who say 9 or 10.
About Brand Intelligence
Brand Intelligence is the most powerful brand management solution available today. Communications, marketing and insights professionals rely on our state-of-the-art brand research and analysis technology to deliver intelligent data on the most important brand metrics to drive strategic decisions. We survey tens of thousands of people across the globe every day to provide real-time insights on what consumers think about thousands of brands and products.