Garland Looms Large on First Day of Gorsuch Hearings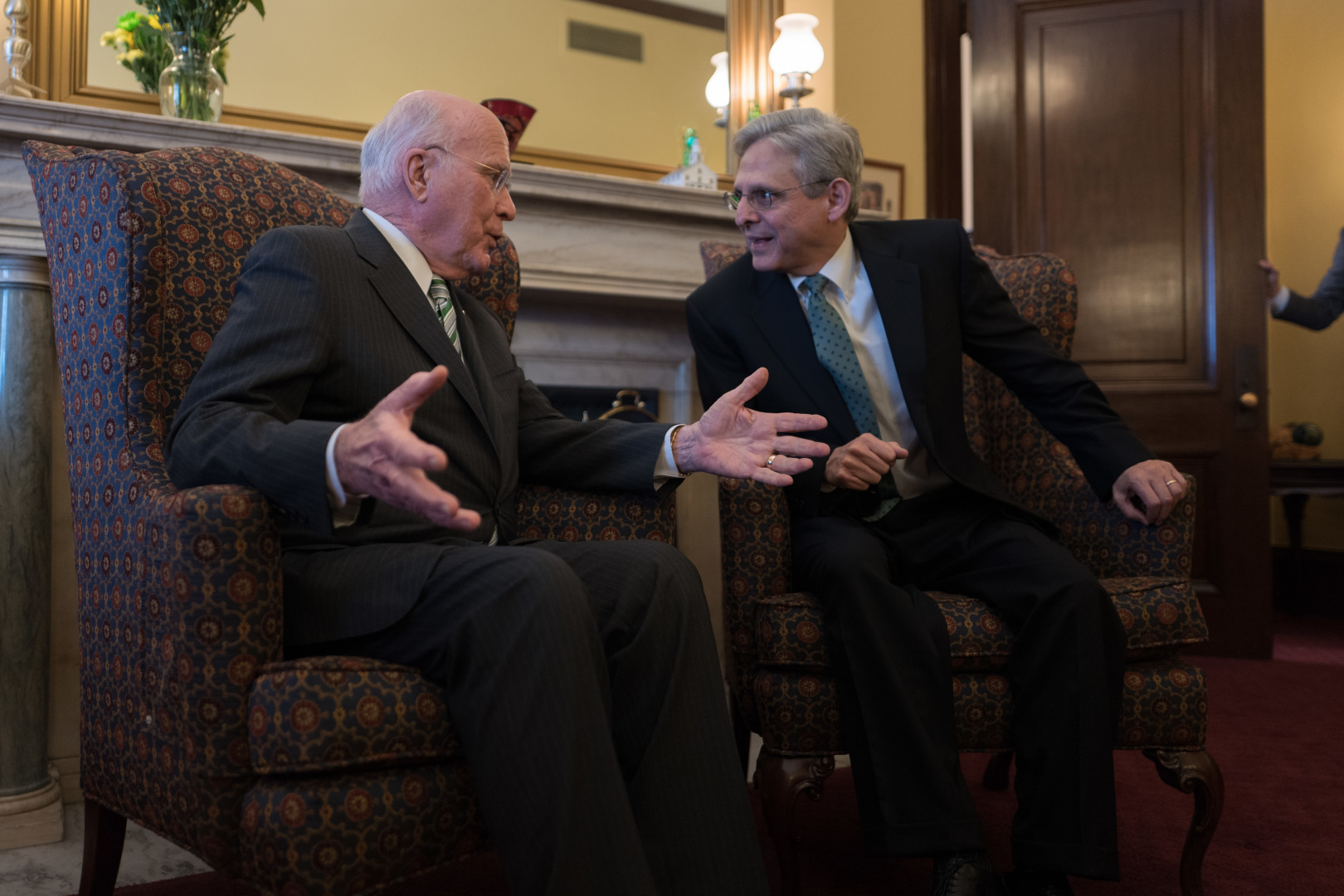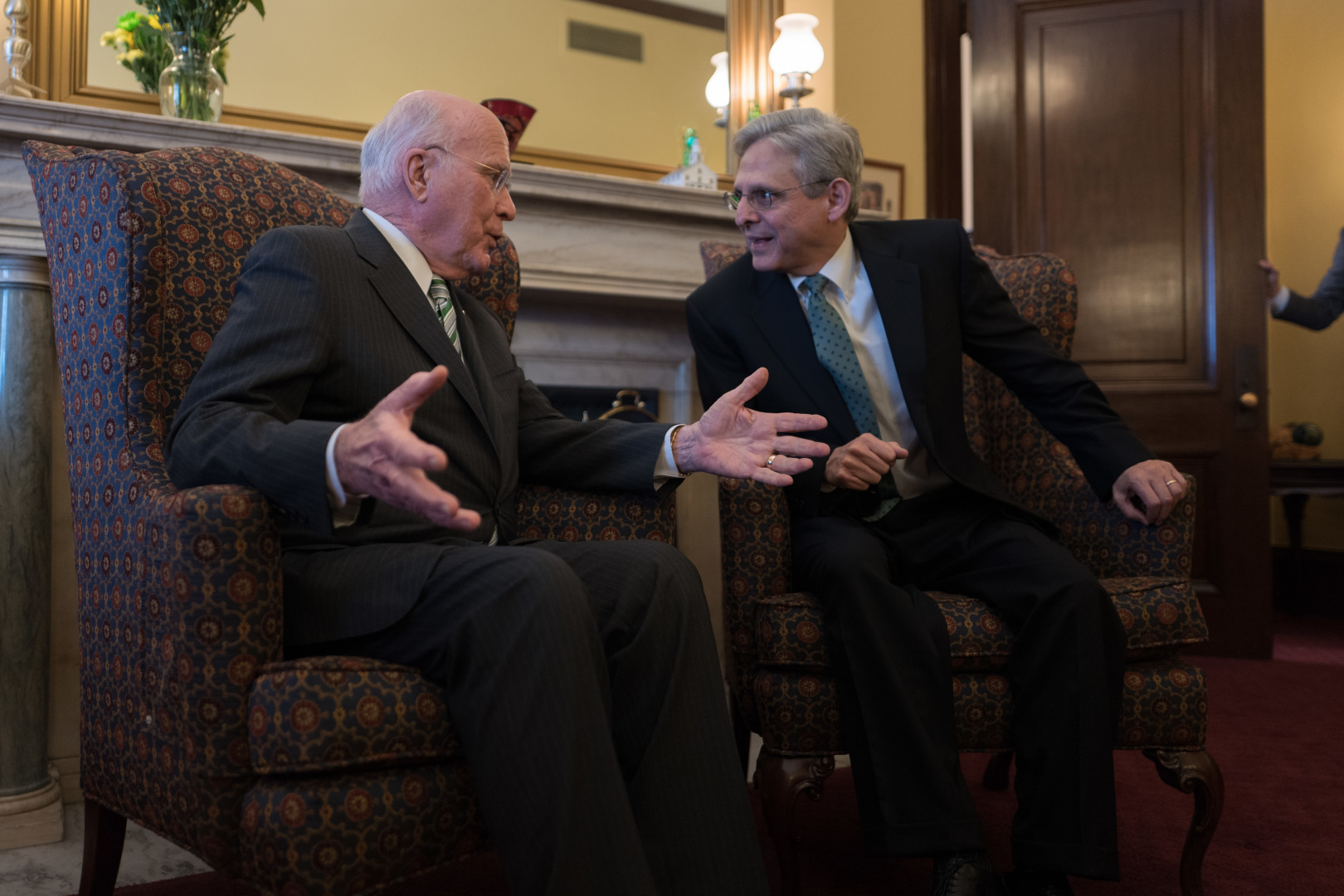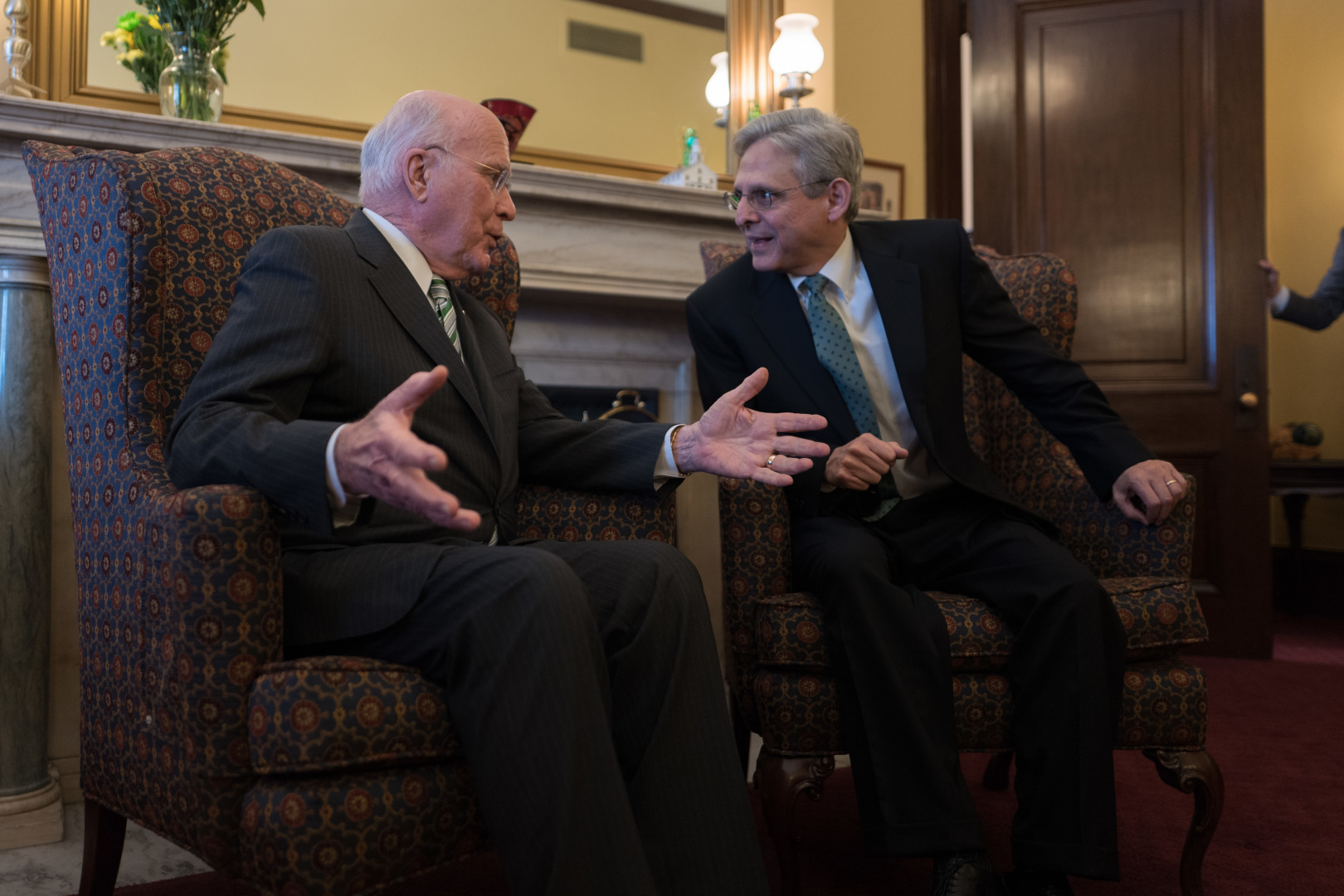 It may have been the first day of hearings for Judge Neil Gorsuch, President Donald Trump's nominee to the Supreme Court, but for Senate Democrats, Monday was as much about another judge – the one President Barack Obama nominated to the vacant seat last year.
Sen. Patrick Leahy (D-Vt.), the former top Democrat on the committee, said Senate Republicans' refusal to hold a hearing on Obama's nominee, Judge Merrick Garland, amounted to a "court un-packing scheme," one of the "greatest stains" on the committee's history.
He was joined in his outrage by Sen. Al Franken (D-Minn.), who called the SCOTUS blockade "a historic dereliction of duty, a tactic as cynical as it was irresponsible."
Despite their bitterness over the Senate GOP's treatment of Garland, Democrats on the panel suggested they would not obstruct for obstruction's sake.
"The Democrats on the Senate Judiciary will extend to you a courtesy denied to Judge Garland," said Senate Minority Whip Dick Durbin (D-Ill.).
As Gorsuch sat through hours of 10-minute opening statements by Senate Judiciary Committee members, some Republicans played defense, looking to distance Gorsuch from Trump and the fractious months-long standoff over Garland's nomination.
"The nominee before us is not President Trump. It is not Mitch McConnell. It is not Merrick Garland," said Sen. Thom Tillis (R-N.C.).
Sen. Lindsey Graham (R-S.C.) said, "If you believe this has been a great plan to get a Trump nominee on the court, then you had to believe that Trump was going to win to begin with." The vocal Trump critic added with a laugh, "obviously I didn't believe that."
But Sen. Ted Cruz (R-Texas), didn't deny that the standoff had played into Republicans' hands on Election Day, when GOP voters pointed to the Supreme Court vacancy as one of their top reasons for supporting Trump.
Cruz praised Trump's for releasing a list of names during the campaign he would consider appointing to the court for voters to consider. "Issuing such a list was a move without precedent," he said. "The voters had a direct choice."
And while Republicans used their opening statements to highlight Gorsuch's academic and legal resume, Democrats also used their time to paint Gorsuch as a proxy for big business.
Leahy said Gorsuch was "selected by special interest groups" and railed against the "millionaires who funded them." Franken accused the nominee of "siding with corporations over workers, corporations over consumers, and corporations over women's health."
Senate Judiciary Committee Chairman Chuck Grassley (R-Iowa) said the committee could vote to send Gorsuch's nomination to the Senate floor as early as April 3, if things stick to schedule. Senate Majority Leader Mitch McConnell (R-Ky.) has threatened to use the "nuclear option" in order to confirm Gorsuch if Democrats choose to filibuster his nomination on the floor.