Schumer Tells Trump to Butt Out of Spending Talks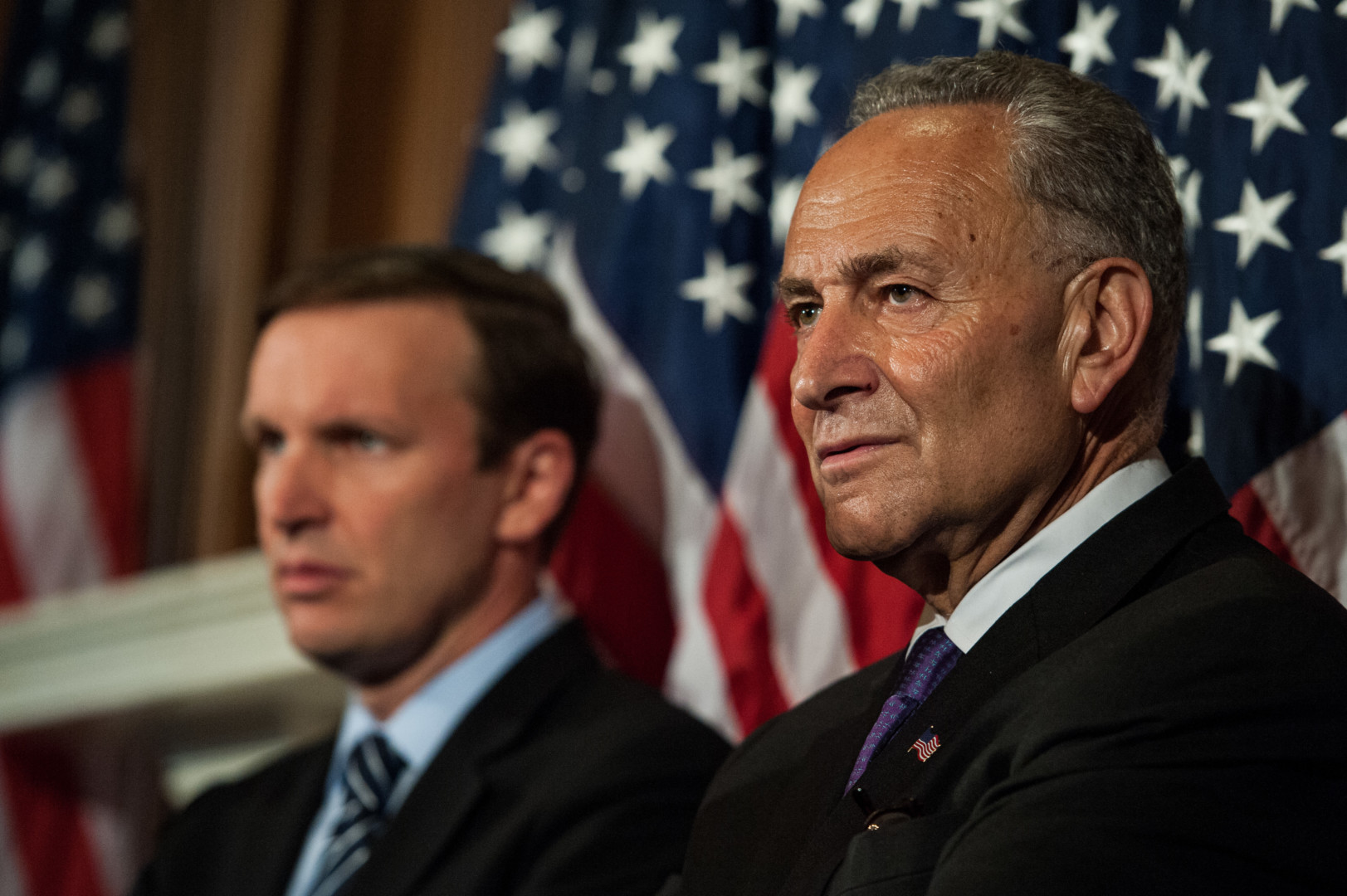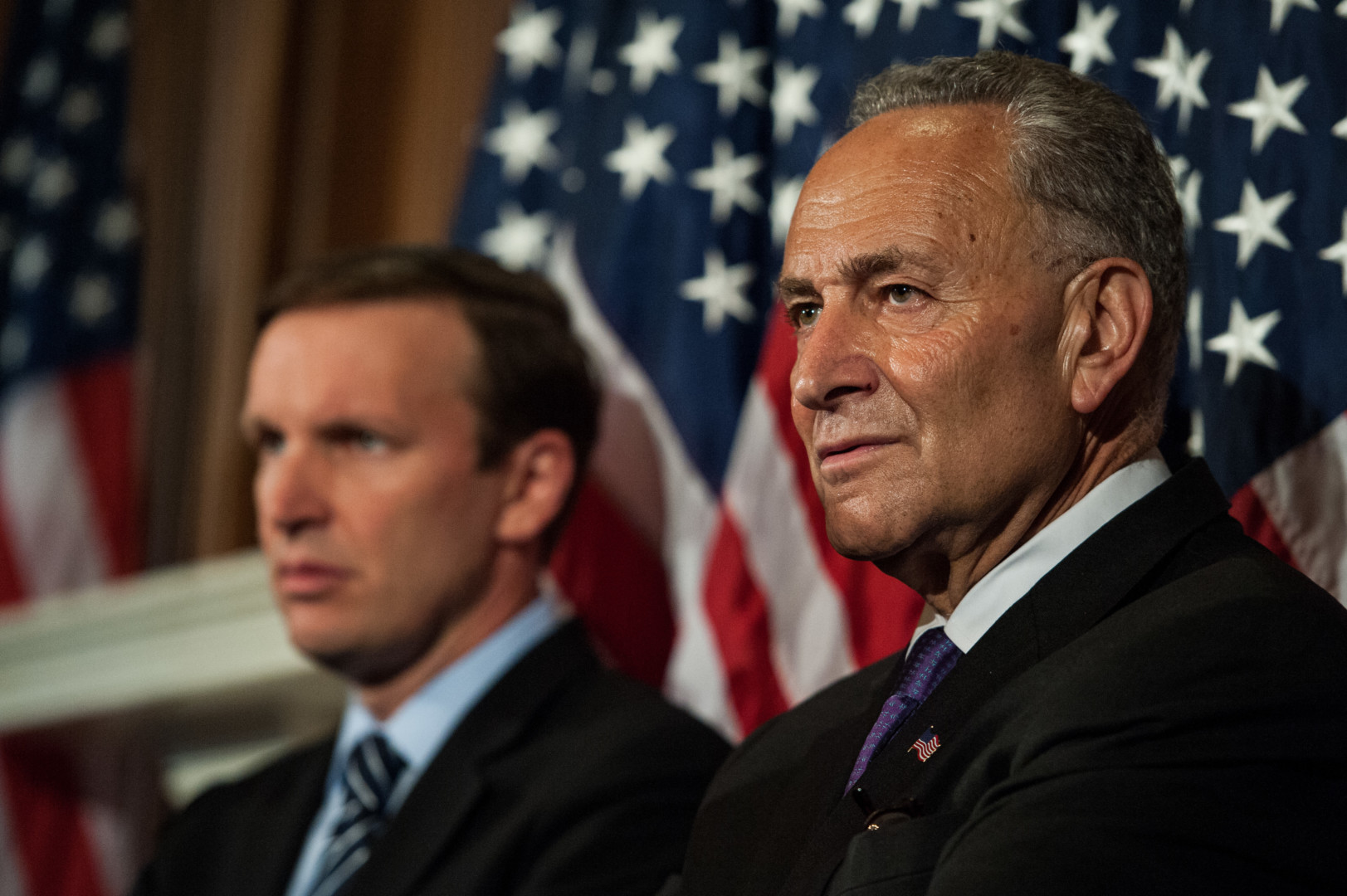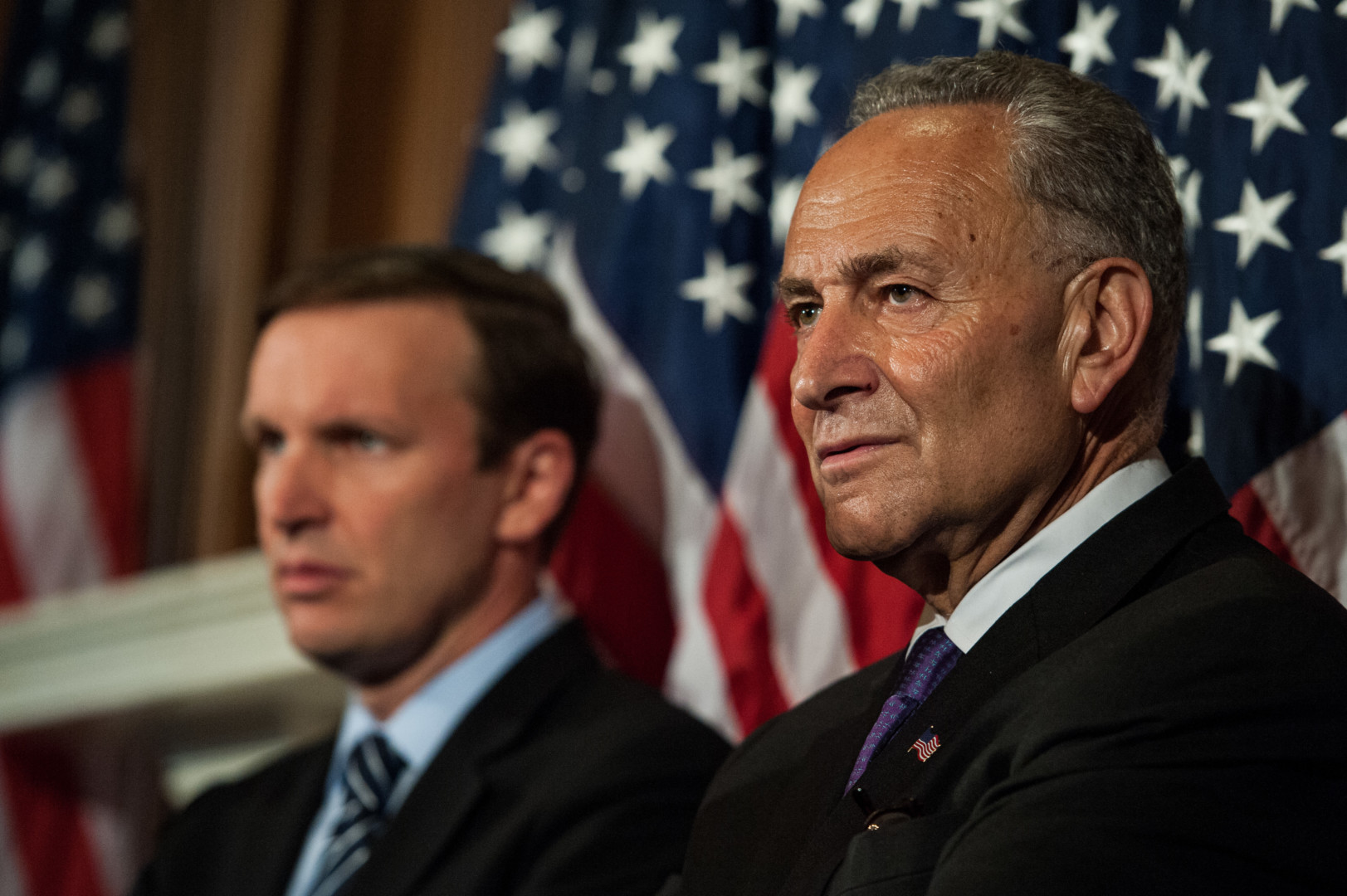 With a deadline approaching to fund the government, Senate Minority Leader Chuck Schumer (D-N.Y.) said Congress could get it done if President Donald Trump will get out of the way.
"If the president stepped out of it, we could get a budget done by Friday," Schumer told reporters on a Monday conference call hosted by the Democratic National Committee.
The White House had demanded funding for the development and initial construction of a wall along the U.S.-Mexico border be included in must-pass spending legislation due by April 29, when funding expires. It's a demand Democrats have long objected to.
"The four parties were negotiating quite well," Schumer said, "until the White House threw a monkey wrench into all this with a wall."
Trump's interjection came after meetings between House and Senate appropriators had been relatively successful, Schumer said, resulting in meetings of both chambers' Republican and Democratic leaders.
Over the weekend, White House budget director Mick Mulvaney told Fox News, "We will negotiate with the Democrats," and said nobody "thinks a shutdown is desirable." But, asked directly whether Trump would sign a bill without funding for the wall, Mulvaney said, "We don't know yet."
Mulvaney also floated the idea of matching spending for the wall with Obamacare cost-sharing payments for insurers, but Democrats balked at that proposal, and top Republican negotiators in Congress have already voiced their preference for keeping wall money separate from the broader funding negotiations.
Speaking to reporters at the White House on Monday, White House Press Secretary Sean Spicer would not guarantee that there won't be a government shutdown, but said the president's aides were "very confident that won't happen."
With disparities over a border wall, among other issues, and just a few days to get legislation across the finish line, Congress — returning from a two-week break — could opt for a short-term extension to buy more time for negotiators to reach an agreement on an omnibus spending package for the rest of the 2017 fiscal year.
But House Minority Leader Nancy Pelosi (D-Calif.), who was also on the call, decried the idea of passing a short-term continuing resolution without first reaching an agreement on a catchall funding bill.
"The only justification for any extension of a CR is if there was the prospect that we'd have the substance of the bill done," she said. To do otherwise, she said, would be to "just kick the can down the road."
In a poll taken just after Trump's inauguration in January, Americans were split on whether they thought building a border wall was a good idea, with 47 percent supporting and 45 percent opposing.
When asked a few days later, just 29 percent said the wall should be built, even if the U.S. has to pay for the whole thing. Trump said repeatedly on the campaign trail that Mexico would foot the bill. On Sunday, he appeared to relax that position.
Eventually, but at a later date so we can get started early, Mexico will be paying, in some form, for the badly needed border wall.

— Donald J. Trump (@realDonaldTrump) April 23, 2017
Updated to include comment from Spicer.