Voters Show Growing Appetite for Trump Impeachment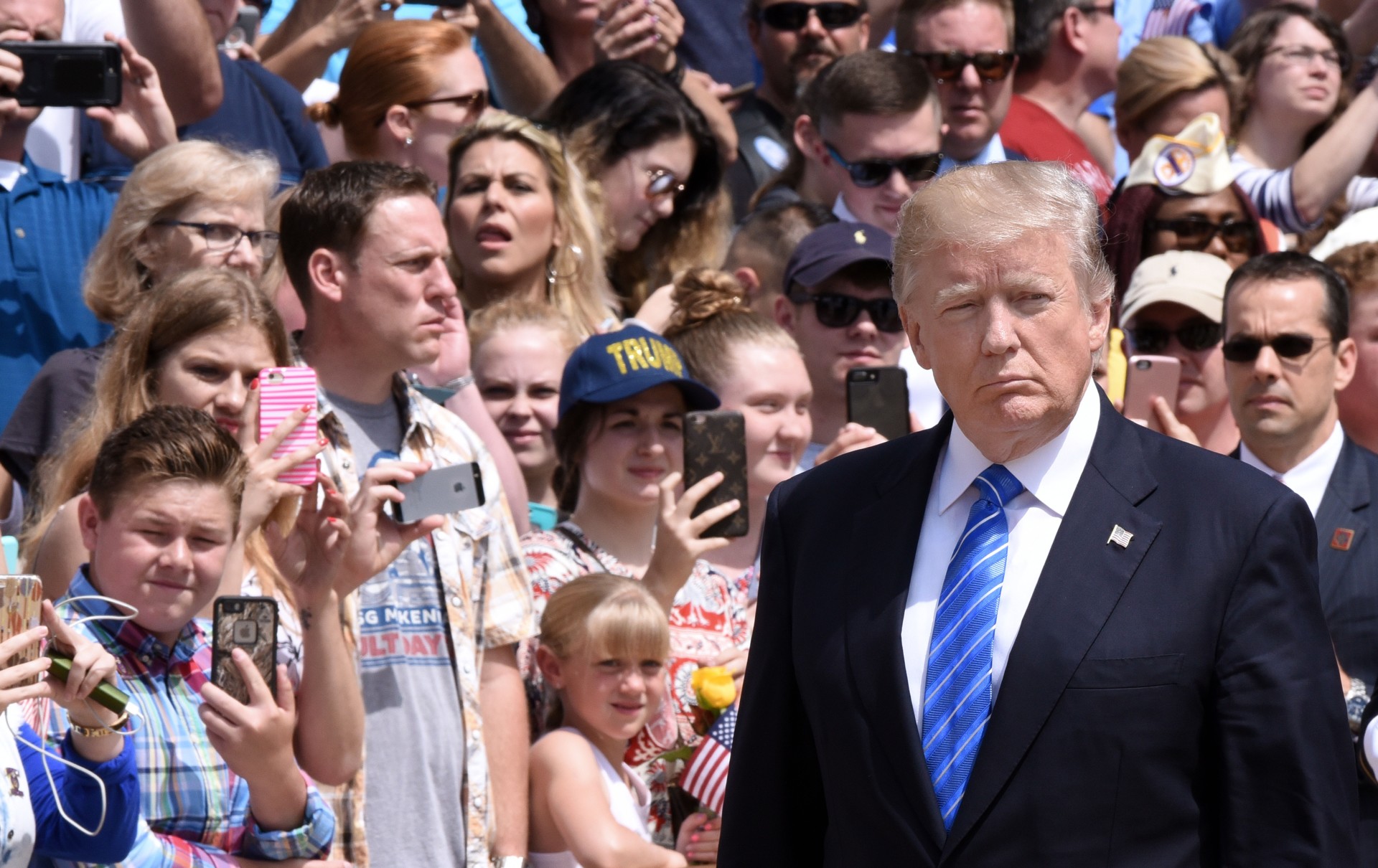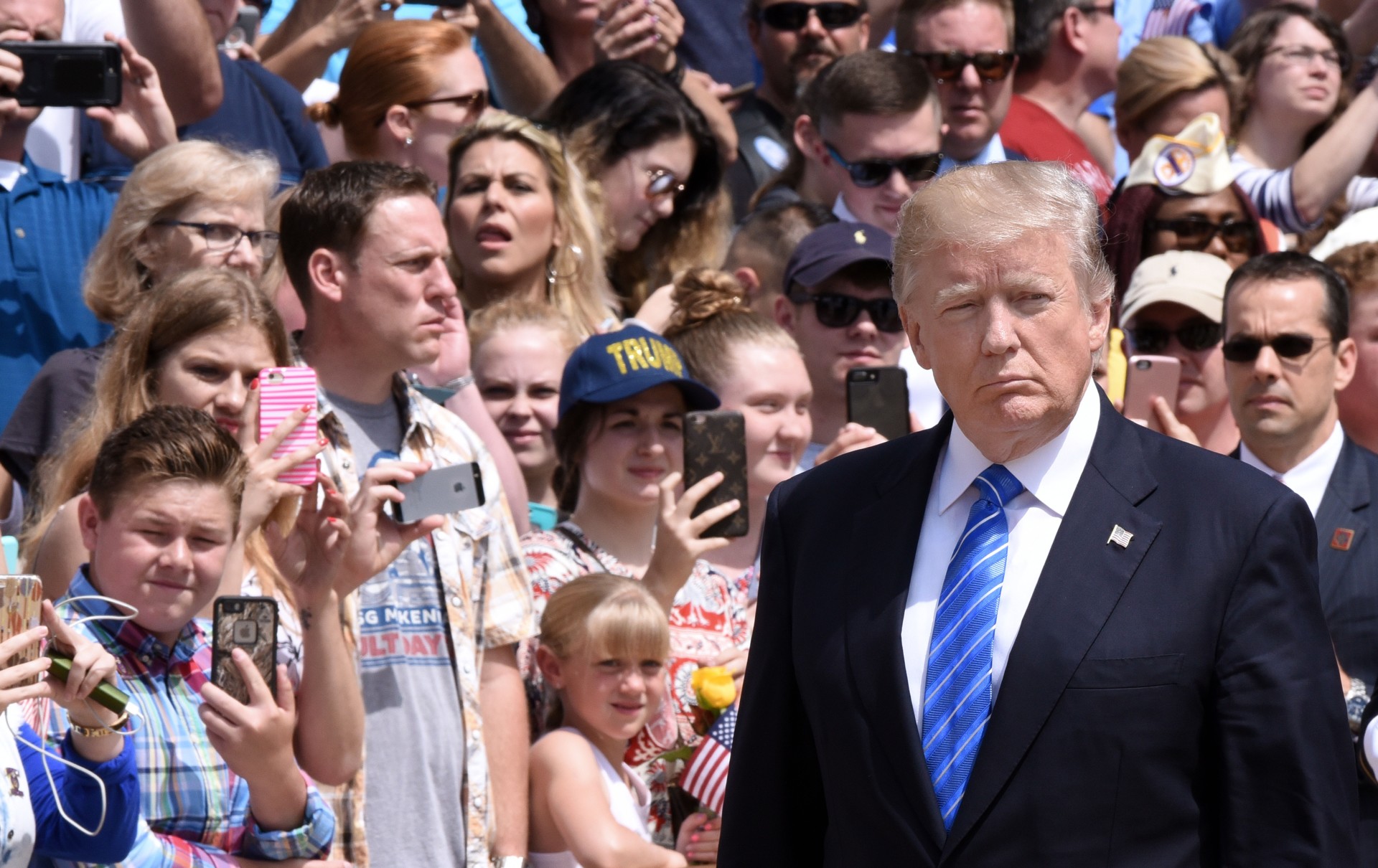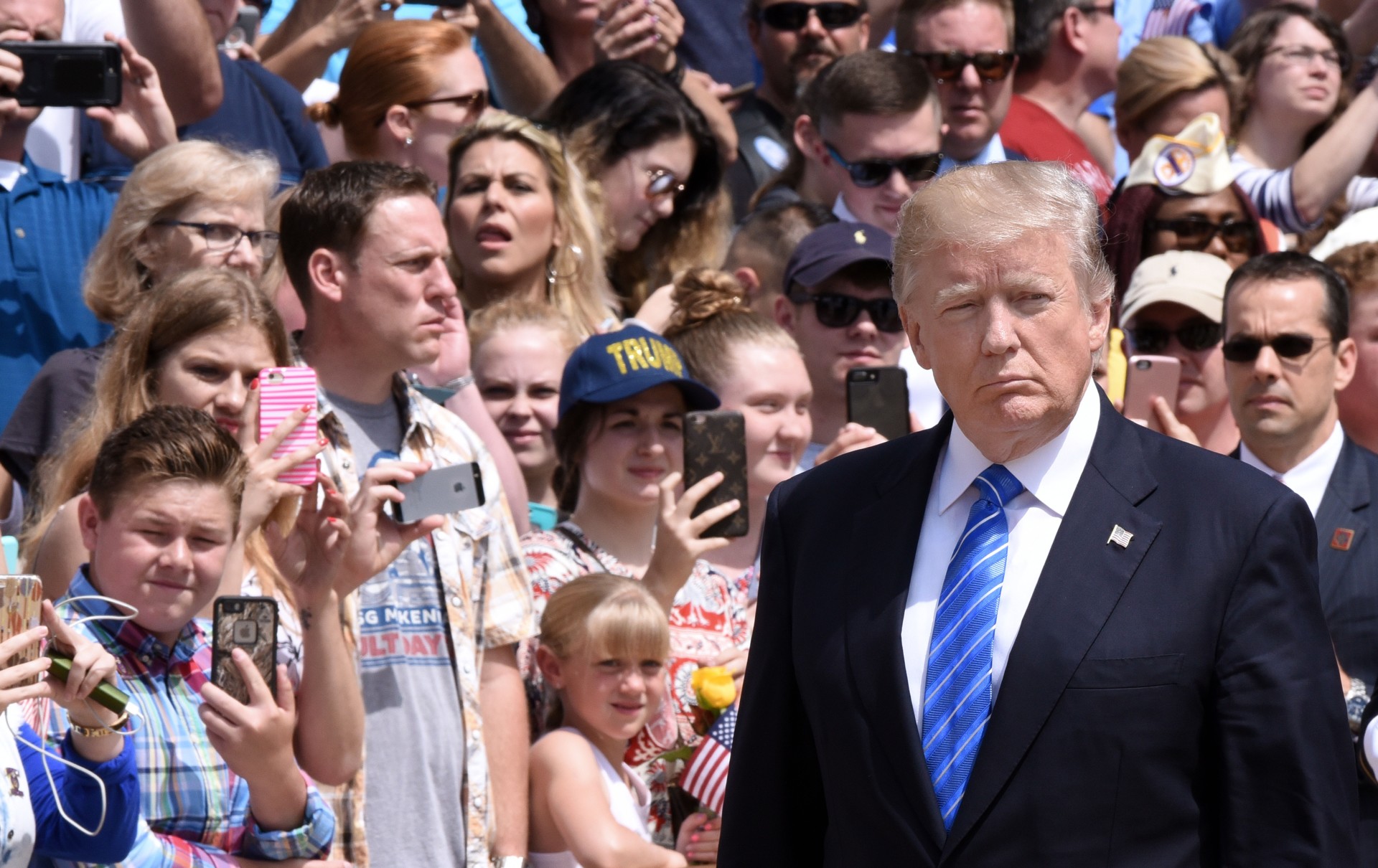 Support for impeaching President Donald Trump is inching up, according to a new Morning Consult/POLITICO survey.
In the new poll, 43 percent of registered voters said Congress should begin impeachment proceedings to remove Trump from office, compared with 45 percent who said it shouldn't. Support for beginning impeachment proceedings was up 5 points from the previous poll, when fewer than 2 in 5 (38 percent) said Congress should get the ball rolling.
Support for removing Trump from office was up among all partisan leanings, though the biggest swing came from independents: 38 percent backed impeachment in the new poll, compared with 33 percent in the previous survey. Democrats (from 68 percent to 71 percent) and Republicans (from 12 percent to 15 percent) were also slightly more likely to back impeachment proceedings, which are highly unlikely as long as Republicans maintain their control of both chambers of Congress.
Younger voters were also more likely to back impeachment, and they registered significant upticks in support for the move. More than half (55 percent) of voters aged 18-29 said they were for impeachment, compared with 48 percent in the previous poll, and among voters aged 30-44, there was another 7-point swing in favor of it, from 46 percent to 53 percent. Fewer older voters aged 55 and over (about one-third) said they supported beginning impeachment proceedings, though those numbers were also up 3 to 5 points from the previous survey.
The past few weeks have seen several bombshell stories related to the Federal Bureau of Investigation's probe into potential collusion between Trump campaign associates and Russian intelligence officials, as well as the leaking of highly sensitive classified information to Russian diplomats. The firing of FBI Director James Comey, in particular, prompted allegations of potential obstruction of justice from Democrats and at the least, concerns over optics from Republicans in Congress.
Related: Most Voters Say Trump's Controversies Make Them Nervous
For the Americans who said they want to see Republicans impeach a sitting president of their own party, their desire appears to be borne from the notion that Trump is generally unfit for office. More than half (54 percent) of the voters who said Trump should be impeached said it was because "he is unfit to serve," while 43 percent said it was because they thought Trump had committed an impeachable offense, such as treason, bribery, or other high crimes and misdemeanors.
A majority of Democrats (54 percent) and independents (56 percent) who said Trump should be impeached cited a lack of fitness for the presidency, while a slim plurality of Republicans (48 percent) agreed.
Trump's approval remained steady at 5 points underwater, with 45 percent approving and 50 percent disapproving of his job performance. While 22 percent of voters strongly approve of him, almost 2 in 5 (38 percent) said they strongly disapproved of his handling of the presidency.
In terms of Trump's base, he appears to have stopped the bleeding: 47 percent of Americans who helped elect him in 2016 said they strongly approve of him, the same share as the previous survey, and up 5 points from another May poll, when he bottomed out at 42 percent among his base.
The national, online survey polled 1,938 registered voters from May 25-30 and has a margin of error of plus or minus 2 percentage points. See the full results here.