Polling Shows GOP Voters Souring on McConnell as Trump Keeps Up Attacks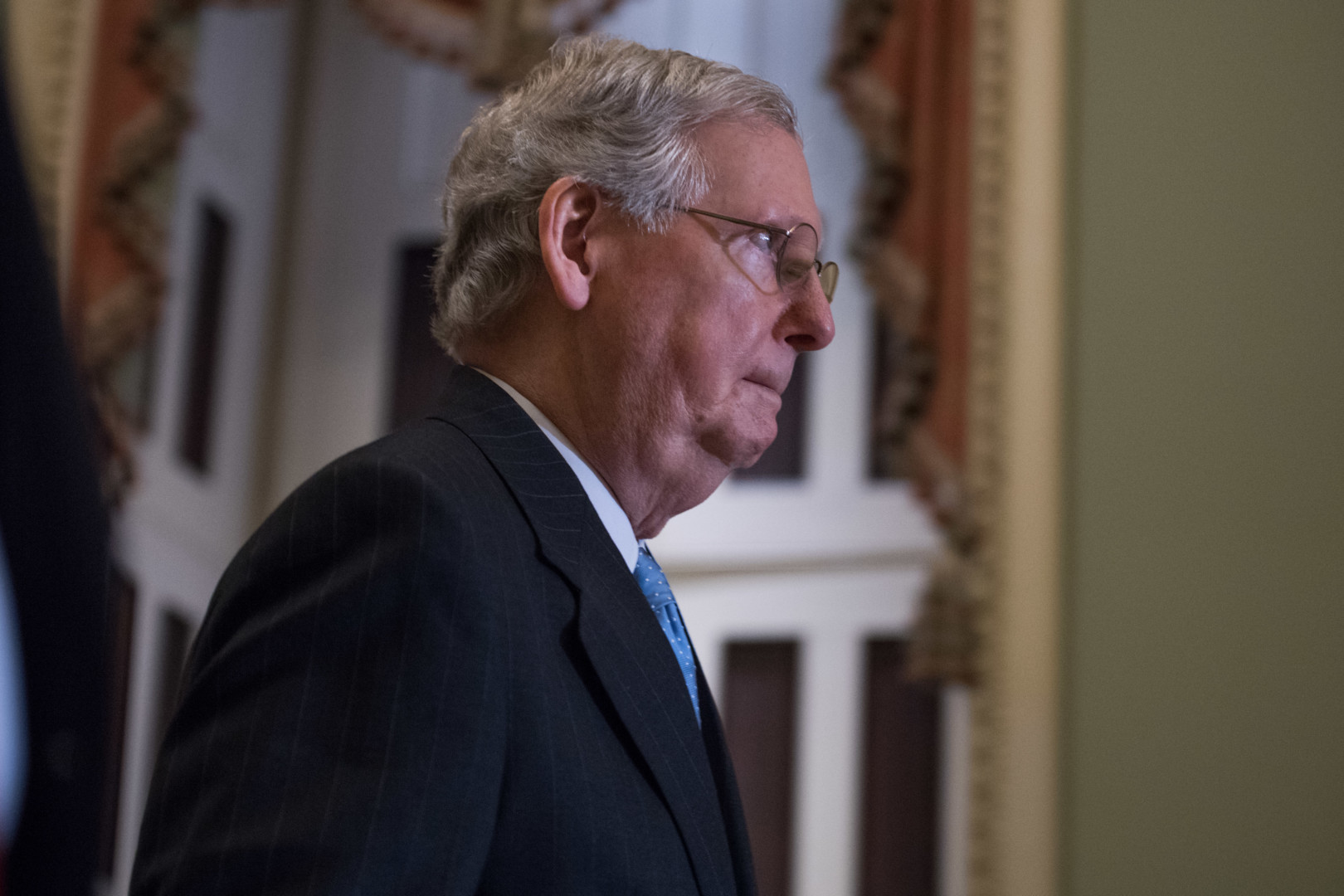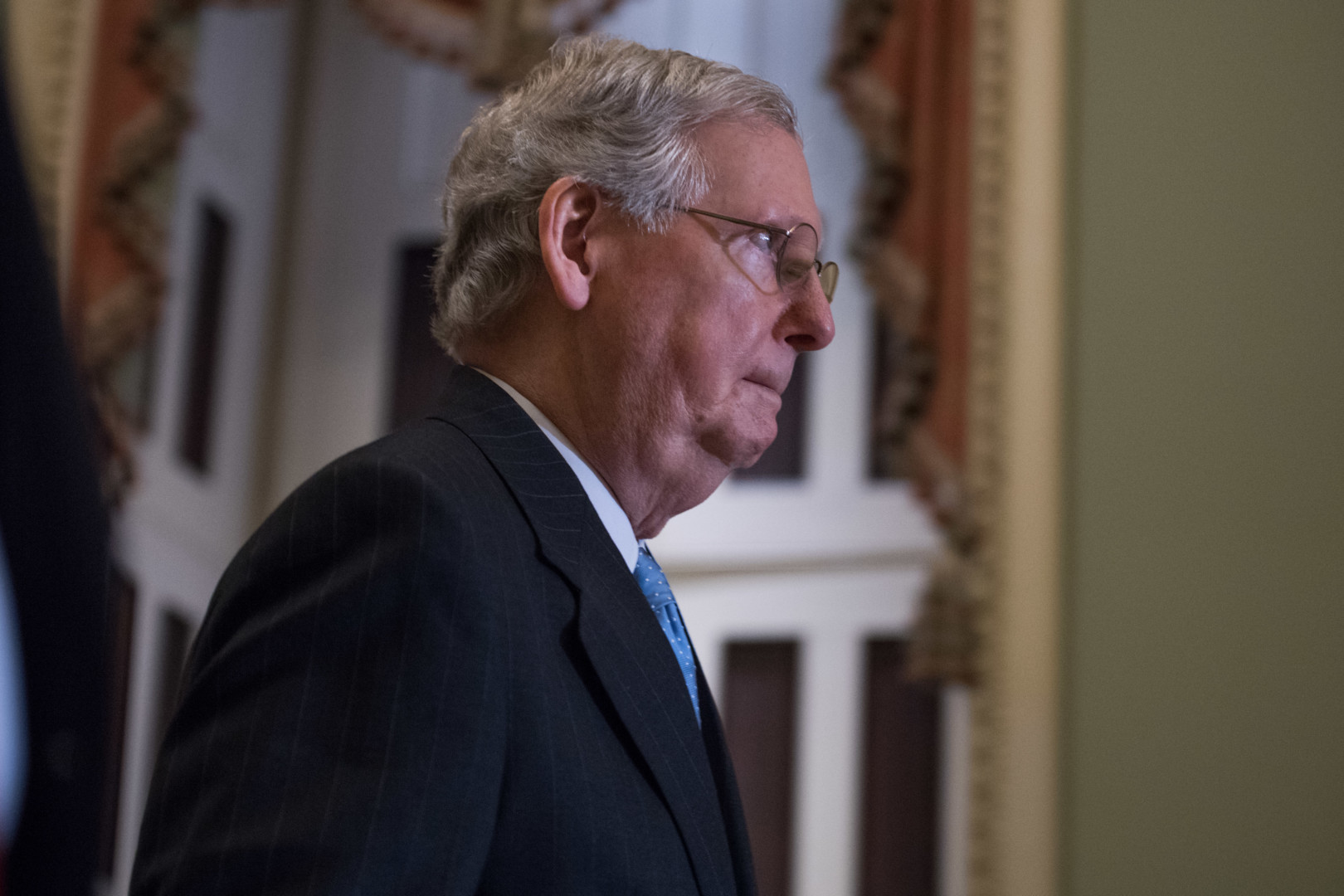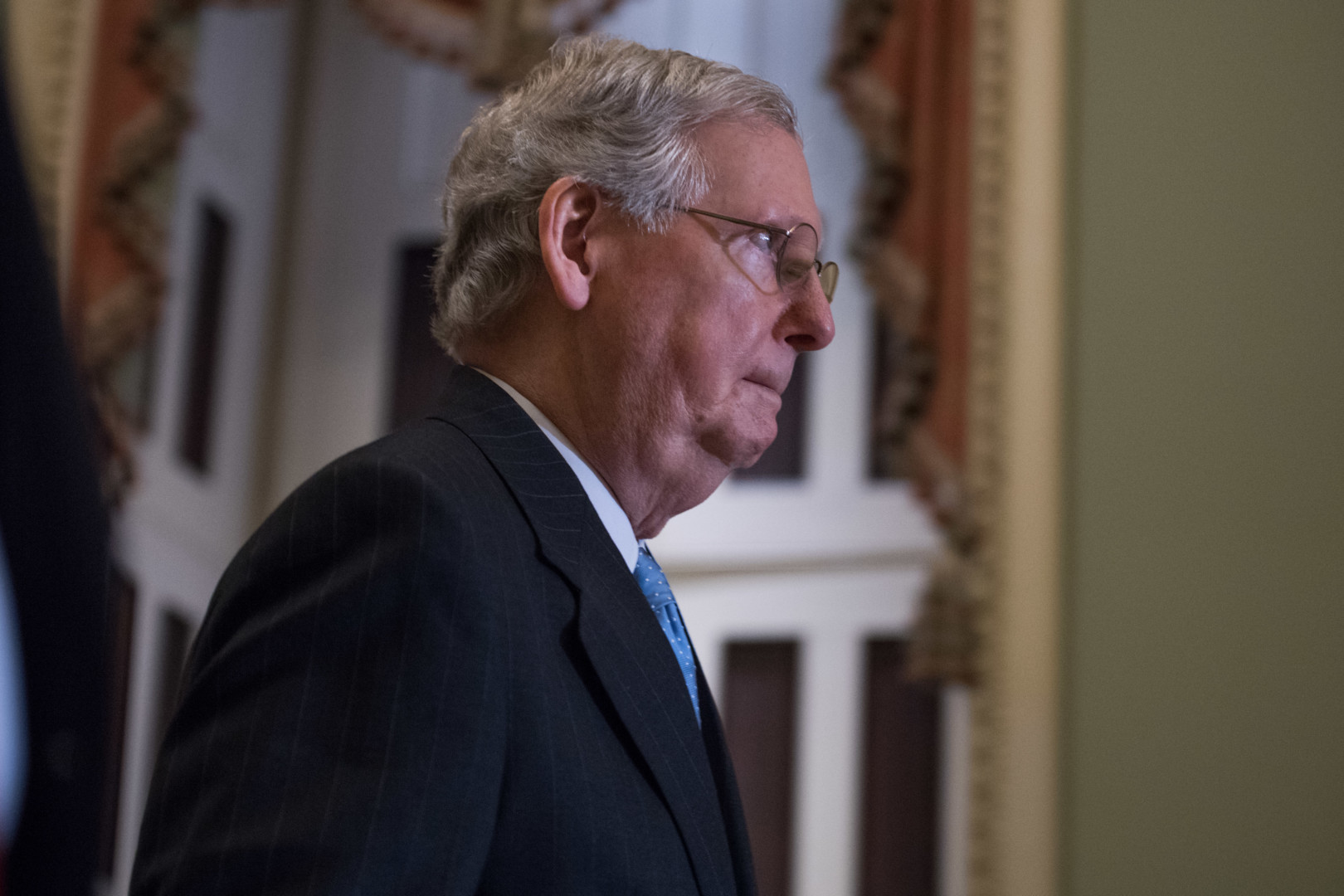 President Donald Trump on Thursday jabbed Senate Majority Leader Mitch McConnell again for his failure to get Republicans' overhaul of Obamacare over the line.
"The only problem I have with Mitch McConnell is that, after hearing Repeal & Replace for 7 years, he failed!" the president said Thursday on Twitter. "That should NEVER have happened."
The attacks from the president have been consistent over the past few weeks, and Morning Consult survey data shows it's taking a toll on the Kentucky Republican's popularity among GOP voters across the country. However, McConnell's support among the national base had been already declining as he conducted a secretive effort to craft a bill that could garner the support of 50 of his caucus's 52 Republican senators.
Compared to the first weekend of July, McConnell's favorability suffered a net drop of 15 points in a poll conducted after the Senate rejected legislation to repeal parts of the Affordable Care Act on July 27. The share of Republican voters viewing him favorably dropped from 44 percent to 32 percent in the first poll taken in August, while the share of Republicans viewing him unfavorably rose 3 points, from 27 percent to 30 percent.
Trump's public criticism of the Senate majority leader since then has only exacerbated the decline, and in the new Morning Consult/POLITICO survey a plurality (37 percent) of Republican voters viewed him unfavorably, compared with 29 percent who still liked him.
The decline in support among Republicans was mirrored by a growing dislike among the larger electorate. In the July 7-9 poll, 27 percent of all registered voters said they viewed McConnell favorably and 41 percent took an unfavorable view of him. In the latest survey, 18 percent of all registered voters said they liked McConnell and 46 percent said the opposite.
Some Republicans in Washington have lamented Trump's unwillingness to consistently sell the party's agenda, but Jim Manley, a former top aide to former Senate Democratic Leader Harry Reid of Nevada, said the Senate GOP's failure on health care can be blamed only on McConnell.
"This was McConnell's move, including crafting the bill in secret, and he failed miserably," Manley said Thursday via email. "Trump and his team still know nothing about the legislative process. If I were a Republican, I would want him as far away as possible."
Related: Ryan Touts House Productivity, but Are Voters Getting the Message?
While McConnell's favorability has suffered a considerable drop among Republicans across the country, he's used to being unpopular. The majority leader is consistently the least popular senator among his own constituents — according to Morning Consult's Senator Approval Rankings — but that didn't stop him from comfortably winning re-election in 2014, despite a primary challenge from Matt Bevin, now Kentucky's governor.
He also still enjoys broad support among members of the Senate Republican Conference, which, in terms of his grasp on his top spot in the chamber, is the only thing that matters. When Trump suggested to reporters earlier this month that McConnell's job as leader depended on his ability to deliver on the GOP's agenda in the near future, many Senate Republicans — including Majority Whip John Cornyn of Texas, President Pro Tempore Orrin Hatch of Utah and Susan Collins of Maine, who vigorously opposed McConnell's health care repeal effort — were quick to defend him.
There is little question that McConnell is safe in his job, Manley said.
"He is not going anywhere anytime soon," he said. "Those polled don't get a vote in caucus."