How to Grow Your Brand in 2023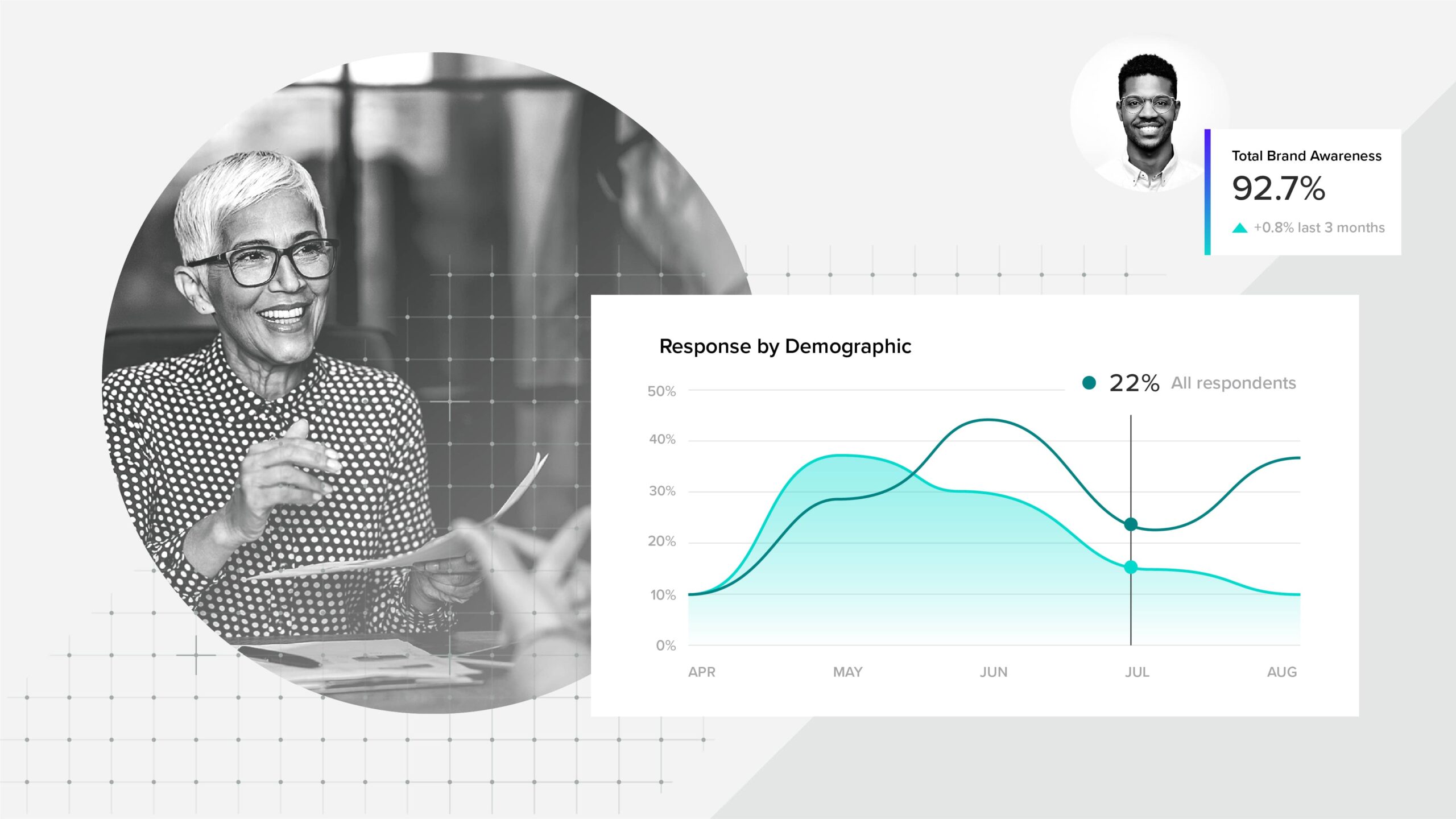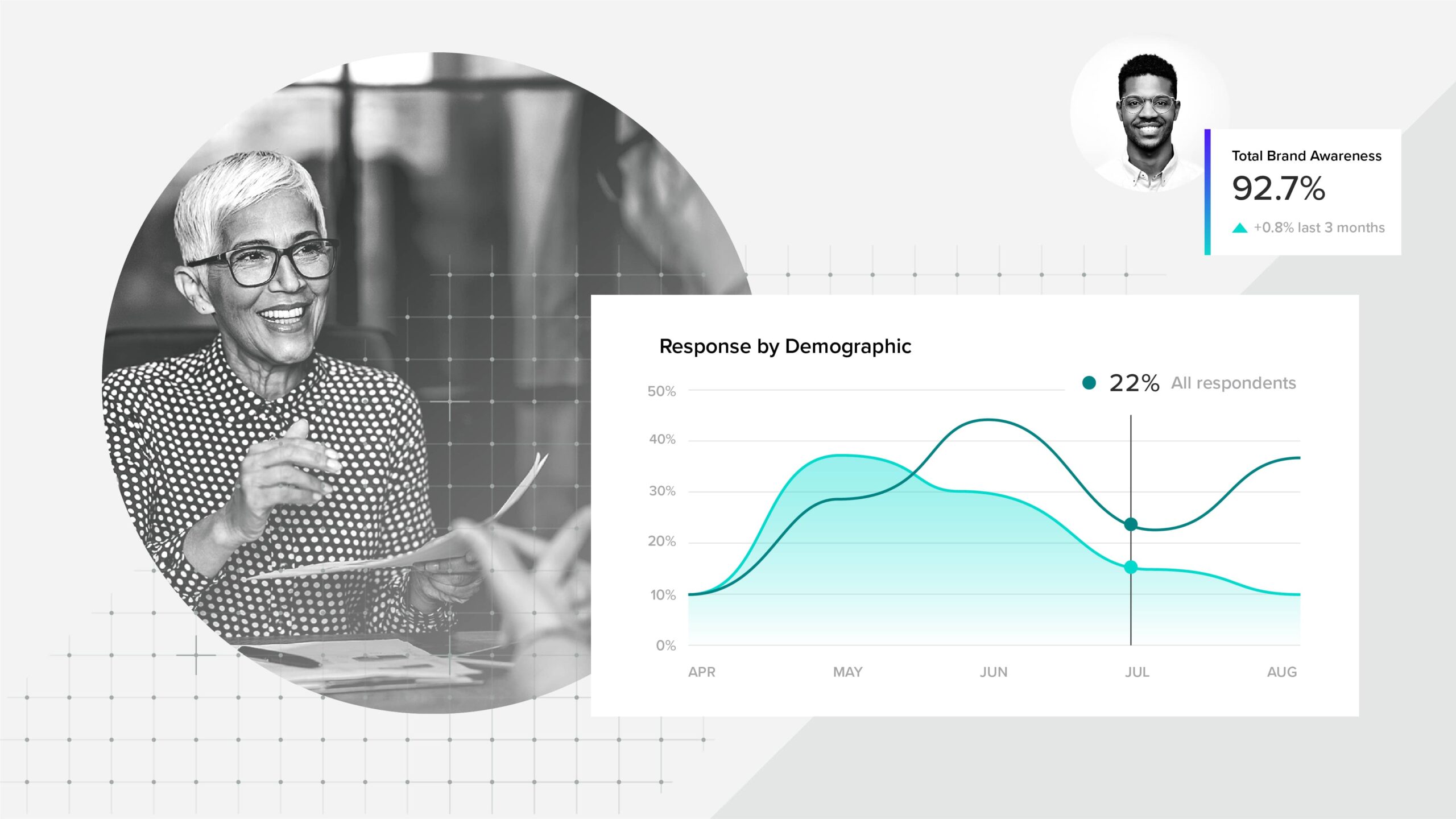 Morning Consult
February 8, 2023 at 5:00 am ET
The past few years have been marked with challenges, including a global pandemic, rising inflation and a looming recession. It's been an especially demanding time for organizations that are trying to maneuver through difficulties and attain brand growth. When times are tough, growth is harder to achieve, but not impossible.
As brands begin to make headway on their 2023 goals, we've come up with key strategies your brand can leverage to not only achieve growth this year but surpass your business targets.
Understand your target audience 
Understanding and catering to your target audience are critical for brand growth. Knowing your audience, their needs, wants and preferences can help you tailor your products or services to meet their demands. 
Once you identify your target audience, you can then optimize their user experience based on behavior and preferences. You will also be able to create targeted marketing campaigns that will resonate with them.
Understanding your audience will not only lead to brand growth, but it will also increase satisfaction and customer loyalty. Knowing your customer is foundational to building brand loyalty. The simplest way to earn their commitment is to accurately identify pain points and speak to those issues in your marketing, talk tracks and brand positioning.
Measure and increase brand awareness
To understand how to grow your brand, you first have to be able to measure brand awareness. There are several ways to increase brand awareness, such as regularly tracking your brand's online presence, measuring the reach of your marketing campaigns and conducting market research to gauge consumer perception of your brand. 
When it comes to understanding what consumers think, Morning Consult has you covered. Our state-of-the-art brand research and analysis technology delivers real-time, intelligent data on the most important brand metrics to help drive your strategic decisions.
Once you understand how consumers perceive your brand, you will be able to implement a brand growth strategy that will be tailored to your business needs.
Grow your audience with social media marketing
Growing your audience allows you to reach a wider set of potential customers. This is why audience growth is essential to overall brand growth. One of the easiest ways to get out in front of a new base of customers is through social media marketing.
In today's world, it's very rare to meet someone who doesn't use social media: According to a study conducted by Statista on global social media usage, as of 2022, the average daily social media usage of internet users worldwide amounted to 147 minutes per day.
Given the significant amount of time people spend online, failing to employ social media marketing campaigns and paid social media strategies represents a lost opportunity to expand the reach of your brand and achieve desired outcomes.
Develop your brand on social media platforms
Social media offers a vast and engaged audience that can be leveraged to promote your brand and reach new customers. 
By creating a strong and consistent online presence, you can increase brand recognition and awareness, establish your brand as a thought leader in your industry and engage with your target audiences in real time. 
It's important to carefully select the social media platforms that align with your target audience and business goals. Once you have chosen the platforms, you can develop your brand by creating interesting and relevant content, actively engaging with your followers and consistently updating your profiles.

Build and engage with an online community
Implementing social media marketing is integral to a successful brand growth strategy, but it's not enough to simply post on social media. Users want to engage with your brand and the most successful brands have fun with that engagement.
According to a study by Khoros on the ways users communicate with brands on social media, 75% of Twitter users said they used the platform as a way to engage with brands. Meanwhile, 59% of Facebook users and 34% of Instagram users said the same.
The brands that achieve the most success on social media inspire connection, spark conversations and use humor to add a personal touch. Twitter even created a contest to decide which brand is considered the best on the platform. Users voted to choose their favorite brand based on the company's tweets.
Invest in influencer marketing
When considering how to grow your brand, an effective strategy is to entice users through influencer marketing. This marketing tactic involves partnering with individuals who have a large and engaged following on social media to promote your brand to their followers. 
By leveraging the influence of these individuals, you can reach a wider audience and establish brand trust. Partnering with these individuals will offer your brand credibility and establish a relationship in users' minds between the influencer and your organization. 
Visa, one of Morning Consult's Most Trusted Brands of 2022, recently partnered with Derrick Henry, a running back for the Tennessee Titans of the NFL in a video advertisement. Collaborating with Henry was a great way for Visa to tap into the wide audience of American football fans.
When employing influencer marketing strategies, it's important to carefully research and select influencers who align with your brand values and have a following that is relevant to your target audience.
Encourage user-generated content
User-generated content refers to any type of content that is created and shared by your customers, such as product reviews, social media posts or customer photos. This content can provide valuable insights into the needs and preferences of your consumers, helping you make informed decisions about your brand growth strategy. 
You can encourage user-generated content by hosting contests, asking customers to share their experiences or creating branded hashtags. Fostering a community around your brand can build brand loyalty and increase consumer engagement.

Measure and improve marketing campaign effectiveness
It's not enough to know how to grow your brand; you also have to ensure that your strategies are optimized to see real results. Measuring campaign performance is key to understanding how your brand should move forward on a given strategy.
While effectiveness means something different for each campaign, a key indicator of success is whether the campaign is meeting brand objectives, KPIs and generating revenue.
How the fastest growing brands of 2022 achieved growth
What better way to learn about brand growth than by studying the brands that achieved the largest growth in 2022? Our recent report, Morning Consult's Fastest Growing Brands, ranks the 20 brands that saw the biggest rise in purchasing consideration over 2022.
Crocs

: Crocs took the No. 2 spot on the overall Fastest Growing Brands list for 2022. It's also a fastest-growing brand for each generation except Gen Z — and that's just because the shoes are already popular with young adults. Croc's leaders attribute the company's success to their turnaround plan, which began six years ago and focuses on key consumer audiences, capturing both trend-driven shoppers who attach to the brand's collaborations and those that appreciate the core product.



Zelle

: Gen Xers and baby boomers have gravitated toward Zelle over other options as they increasingly adopt the usage of peer-to-peer payment networks. With strongholds in the market, Zelle's differentiator is the ease and security it can provide for more hesitant, late adopters of peer-to-peer payment networks. The brand has leaned into its relationship with major banking institutions to provide older generations with a frictionless way to use its services.



Roku

: Roku is the fastest-growing brand among Gen Zers due to its low-cost streaming products and compelling, free ad-supported streaming TV service, The Roku Channel. Roku stands out in the marketplace because it offers the widest selection of streaming apps and is commonly the top-recommended hardware maker on streaming device purchasing guides.

DiGiorno: The Nestlé-owned frozen pizza brand ranks as the third fastest-growing brand with millennials in Morning Consult's Brand Intelligence database — no small feat for a brand that was already achieving nearly 50% purchasing consideration at the beginning of the year. Frozen pizzas may cost more than other groceries that consumers could use to make meals from scratch, but when positioned against the pizza delivery market, DiGiorno provides value for financially strapped millennials.

Support your brand growth strategy with Morning Consult's Brand Intelligence
At this point, you're probably feeling ready to conquer your brand growth goals — but you don't have to do it alone.
Morning Consult can help provide real-time insights into what consumers think about your brand. Our brand-tracking platform can help you improve overall brand health, track your campaign effectiveness and measure performance against industry competitors.
We survey tens of thousands of people across the globe every day to provide you with actionable insights into what consumers think, see and say about your brand.
Schedule a conversation
Growing your business in the current economic climate isn't an easy feat. Partnering with Morning Consult allows you to utilize data intelligence to inform your decision-making, and optimize your growth strategies. Learn how Morning Consult Brand Intelligence can help your brand achieve its goals. Get in touch.