Missouri GOP Fundraiser Says Hawley Will Run for U.S. Senate
State Attorney General Josh Hawley has been coy about his political plans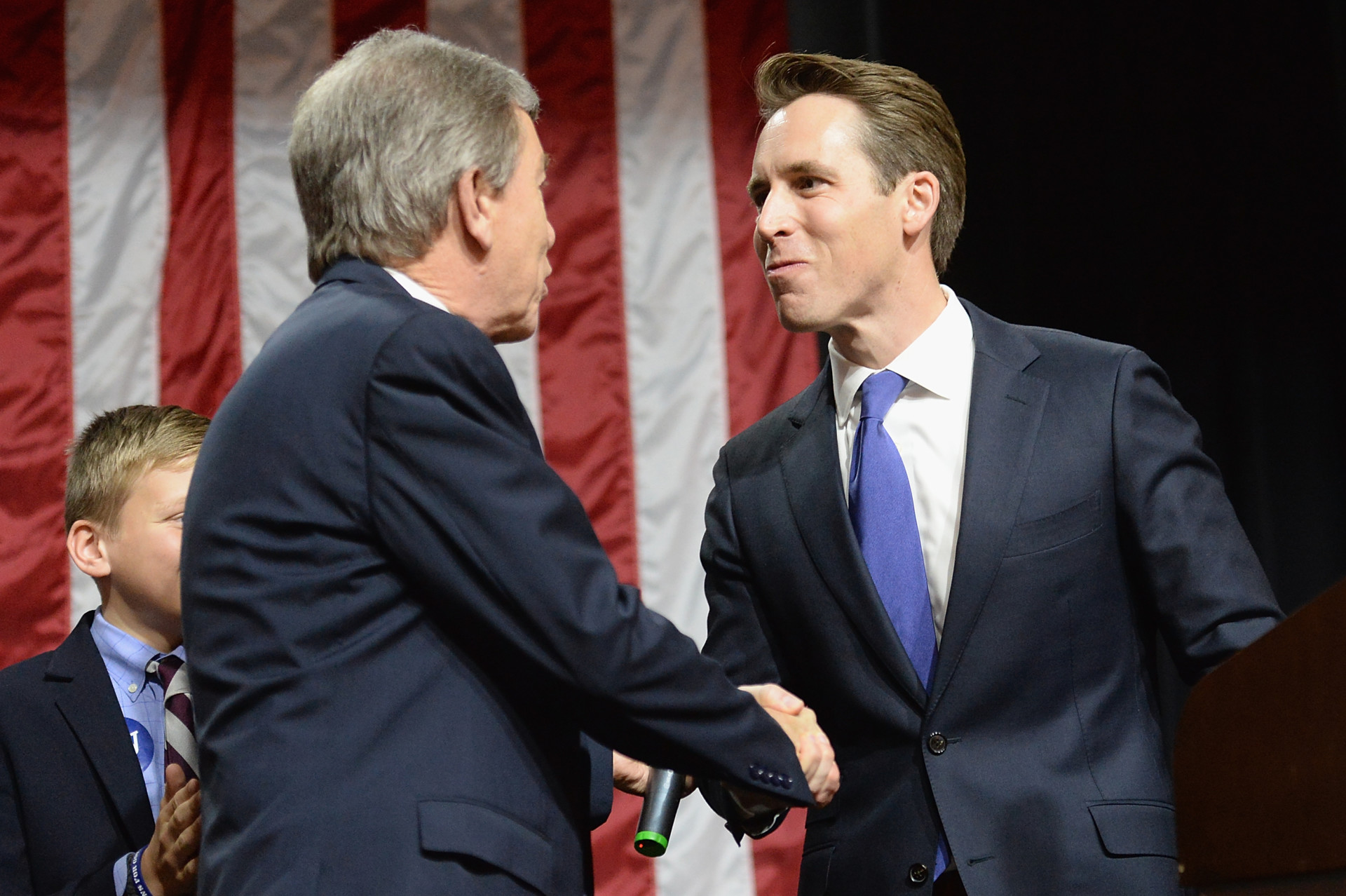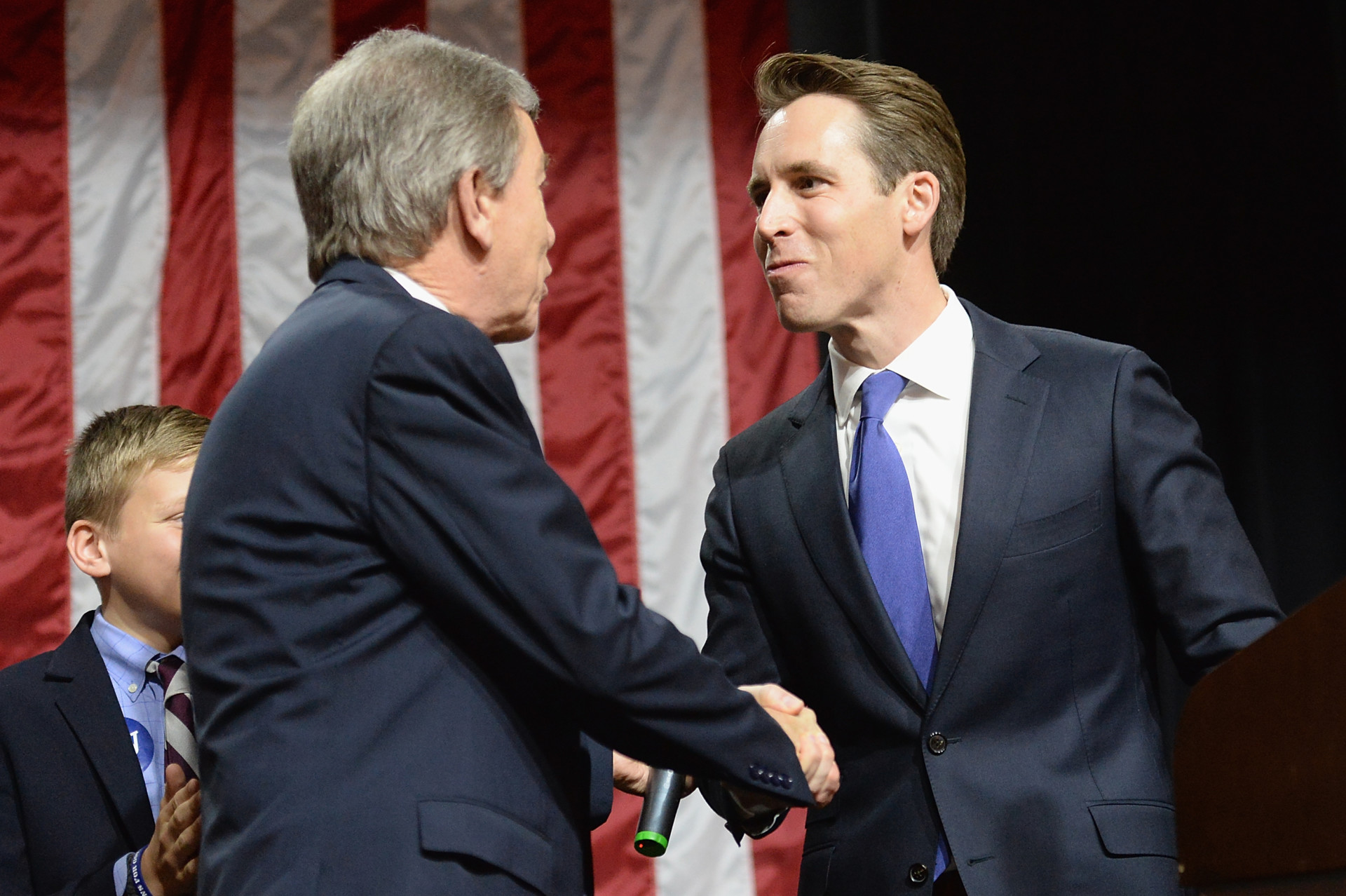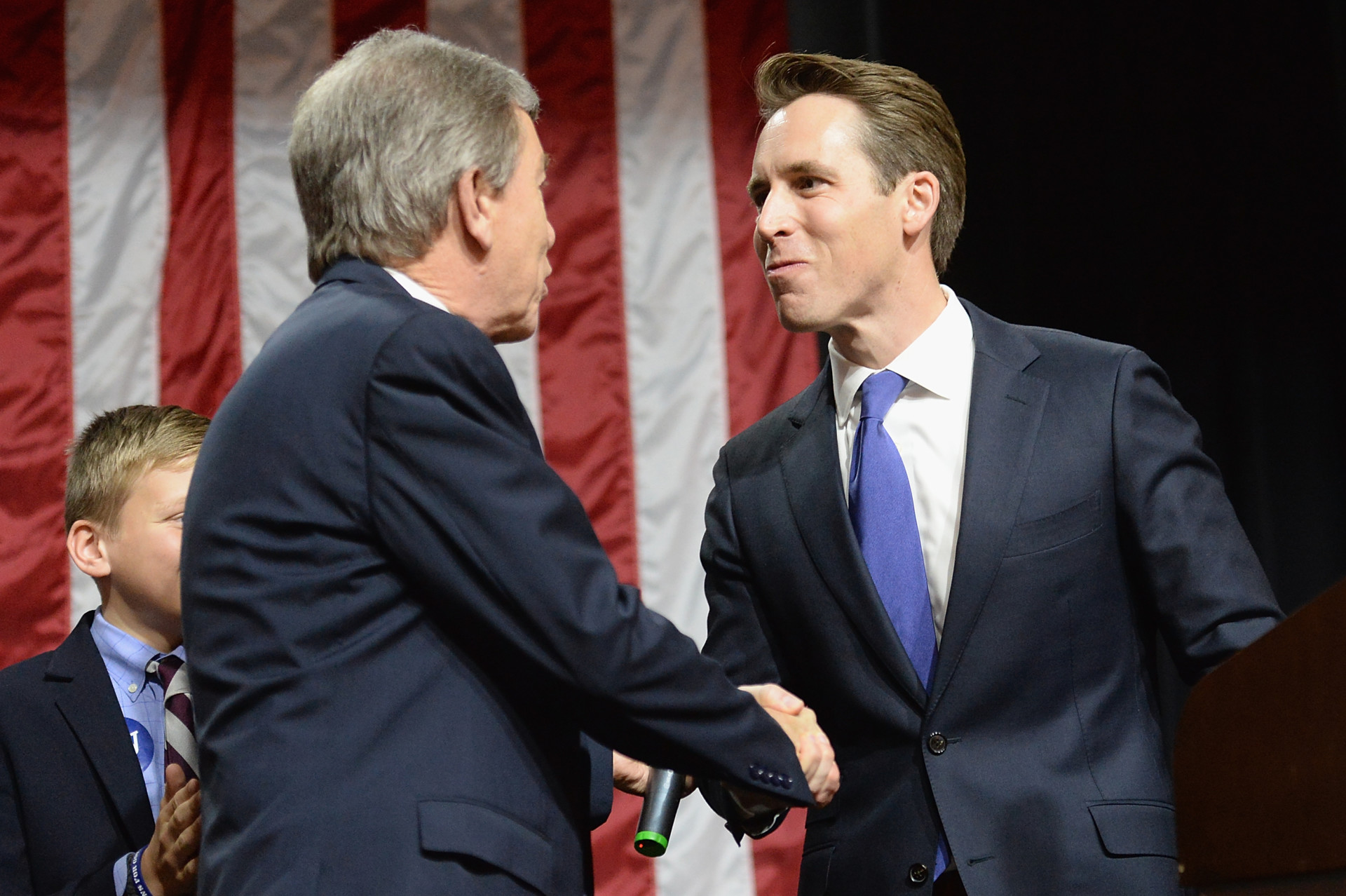 Missouri Attorney General Josh Hawley has largely avoided electoral politics since he launched his committee to explore a campaign for the Republican nomination to challenge Democratic Sen. Claire McCaskill next year. But despite his public posture, at least one major donor says the young lawyer is all in for a Senate run.
"I am happy to report that he is going to run," said Sam Fox, former U.S. ambassador to Belgium and a prominent Republican campaign donor, in a Sept. 1 letter to potential contributors.
A copy of the letter, sent a month after Hawley, 37, formed his exploratory committee, was obtained by Morning Consult on Monday. Fox, who did not respond to a request for comment, is organizing a fundraiser for Hawley on Oct. 1, according to the letter.
The event's hosting committee, according to the letter, will feature all-star lineup of Republican campaign financiers, including billionaire Bernie Marcus, the co-founder of Home Depot; lobbyist Jack Oliver; Jeffrey Gunter, a dermatologist who sits on the board of the Republican Jewish Coalition; Peter Herschend, whose family acquired its wealth from the entertainment industry; and David Humphreys, president and chief executive of roofing company TAMKO Building Products Inc.
The hosting list also includes former Missouri Sens. Jack Danforth (R) and Kit Bond (R), both of whom have endorsed Hawley, and the event is scheduled to be headlined by John Bolton, who served as U.S. ambassador to the United Nations under former President George W. Bush.
Meira Bernstein, a spokeswoman for the Missouri Democratic Party, said in an email to Morning Consult: "Josh Hawley has already shown a complete disregard for Missouri law, and now he is kicking off his campaign for U.S. Senate by teaming up with his millionaire backers to violate Federal Election Commission rules."
A spokesman for Hawley said the state attorney general "has filed all FEC committee paperwork in accordance with the law."
"The Democrats desperately want to start this campaign," Scott Paradise said in an email to Morning Consult. "There will be plenty of time for that next year."
If he's raising money efficiently and if we avoid a divisive primary, we have a very strong likelihood of defeating McCaskill.
John Hancock, former chairman of the Missouri Republican Party
"If he's raising money efficiently and if we avoid a divisive primary, we have a very strong likelihood of defeating McCaskill," said John Hancock, the former chairman of the Missouri Republican Party who's now a political consultant, via text message on Monday.
GOP candidates with less political gravitas than the sitting attorney general – such as state Rep. Paul Curtman, state Rep. Marsha Haefner and University of Missouri professor Aaron Hedlund – are considering their own campaigns, while Republicans such as state Treasurer Eric Schmitt and U.S. Rep. Vicky Hartzler have said they won't run.
"There is a striking disconnect between grassroots Missouri Republicans and the beltway narrative when it comes to the Missouri Senate race," Hedlund said in an email. "From what I've encountered, Missourians hope Josh Hawley is successful in fulfilling his sworn Constitutional oath and honoring his campaign promise to serve as our attorney general."
Missouri donors and the much of the Republican establishment seem fine with Hawley leaving his current job, and Hawley has been encouraged by national Republican groups – including the never-certain pairing of the National Republican Senatorial Committee and the conservative Club for Growth – to run. The Club for Growth has even started a fund to support Hawley.